FINANCE AT THE SERVICE OF ENTREPRENEURS
Manage your investors with confidence by offering them royalties, the simplest, most efficient and fair solution.
Raise € 10,000 to € 500,000 at your own pace, confidentially or publicly.
Grow your equity while conserving your capital.
Pay your royalties based on your sales.
Manage all your investors directly on the platform
Use leverage with the bank.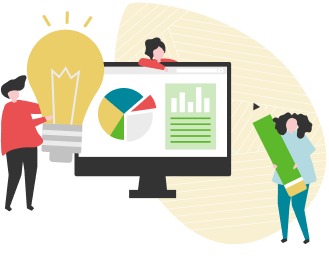 START-UP
Fund the start-up of your business by growing your equity and paying a percentage of your turnover to your investors quarterly.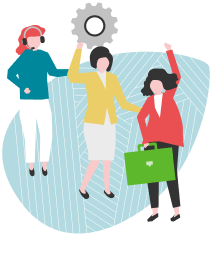 SME
Finance your innovation, diversification or business development projects and pay a percentage of the income from your new business to your investors every quarter.
FUNDING FORMULAS
WE DO GOOD offers three formulas depending on the investors you want to mobilize, and a solution to finance assets linked to sustainable development.
LOVE MONEY
► I want my close circle to invest (up to 5 people)
► I need to move fast (about 1 month)

► My funding or my project is fairly confidential
PRIVATE NETWORK
► I want people I know to invest

► I need to generate this financing within a limited time frame (around 2 months)

► I would rather only certain people are informed
CROWDFUNDING
► I want to open up my fundraiser to more people

► I can take the time to mobilize a large number of investors (3 to 4 months)

► I want maximum visibility and to hear opinions on my project
ASSETS
► I operate equipment that generates income by its production or by renting it

► I need to acquire more equipment to grow my business

► I want to limit my debt and have flexibility of payments
Turnkey financing model
No legal fees, partnership agreement or valuation to negotiate. Set up your royalty structure and get started with our simple and fair contracts.
Controlled schedule and commitment
You set the dates for your fundraising and move at your own pace, step by step (preparation, assessment for crowdfunding, investment).
Your royalties are then capped and limited in time.
A platform to manage all your investors
Track and access the contact details of your investors (individuals and legal entities), process them centrally and pay your royalties in one go. WE DO GOOD will distribute them on your behalf.
Online and offline investment management
Electronic signature of contracts and fundraising on the platform by credit card and transfers. Investments are also possible by paper contract and cheque.
Visibility and labelling (Crowdfunding formula)
Welcome new investors by being visible to our 15,000 members, on our social media and partner websites: TousNosProjets.bpifrance.fr, Novafi, Info Durable. Depending on your activity, also benefit from the "Participatory Financing for Green Growth" label.
Technical, legal and tax support
We support you and your investors during the fundraising stage and through payment of royalties.
SUPPORT ADAPTED TO YOUR FINANCING
WE DO GOOD offers three levels of support depending on your needs.
✔ I need a boost at start-up stage

✔ A crash course to know what to do would be useful

✔ I need help with the big picture to succeed
✔ I want to be supported throughout the campaign

✔ Regular check-ins would give me a greater chance of success

✔ I am not very comfortable with writing or communications, and need support for my materials
Investor support
We support your investors in their investment journey and help them with any queries they may have.


Checking your communications (option)
Presentation, emails, news, social media posts, newsletters… are scrutinized for optimal clarity.
Real people to support you
WE DO GOOD is a team of experts in crowdfunding and corporate funding, which has been at your service since 2013.

Meet the team
Optimizing your time (option)
Our advice lets you focus on the most effective actions and quickly receive feedback on your communications.