POSITIVE SAVINGS
Invest directly in the environmental transition
and benefit from a forecast returns of 3.6% per year*.
/ PLACE YOUR MONEY IN HIGH-IMPACT AREAS /
You invest from €10 in concrete and sustainable material in the matter that is important to you. We buy the material as soon as the necessary amount is met.
The equipment is entrusted to our specialist partner to be used according to the methods specific to each matter.
You receive royalties from the operation every quarter with forecast returns of 3.6% per year, which you can reinvest.
*Targeted multiple of 1.06x, equivalent to forecast returns of 3.6% gross per year, up to 8% gross per year depending on duration. Risk of loss of the invested amount.
Positive Investment
Through WE DO GOOD you can now invest simply and transparently way in projects conceived by committed companies.
A new asset (material) purchased each time the necessary amount is surpassed.
The equipment is entrusted to a partner, who rents it out to customers.
Investors receive royalties on this rental quarterly, which they can reinvest.
Goal: supercharge the environmental transition!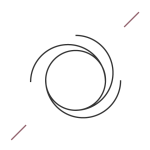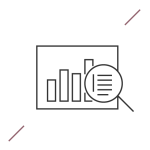 The functional economy
All the equipment financed by your investments is rented to users. By renting it out rather than selling it, the owner of the apparatus has every interest in making it last as long as possible and making it easy to repair.
By selling usage (rental) rather than products, we promote the functional economy. There are several well-known examples that are known to be environmentally efficient (Xerox, Michelin, etc.).
But for it to work, a stock needs to be built up, and this needs to be financed.
Investing with the most meaningful impact
with Positive Investment, to know exactly how your invested money works. You choose the issues that are important to you, and you can also suggest others, which WE DO GOOD will examine.
These investments are accessible from €10. Anyone can participate, every once in a while or by subscription.
We regularly add new investment themes to accelerate the energy transition according to your expectations and the partners that we locate. Our goal is to offer you the best possible investment solution at a given time for a given issue.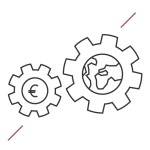 B Corp.
is the certification that has been awarded to WE DO GOOD since 2019, recognizing our commitment to building a more sustainable and inclusive economy with all of our stakeholders.
5,000
people have chosen to invest through WE DO GOOD and receive royalties every quarter.
€5 million
have been invested by individuals and companies in the real economy via WE DO GOOD since 2015.
<h3 style="text-align: center;"><span style="color: #00879b;">Our commitments</span></h3>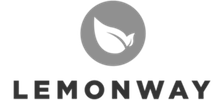 Payments secured by Lemon Way, an approved payment provider and partner of BNP Paribas, which manages the isolation of funds.

User support available by chat, email and phone Monday to Friday from 10 am to 6 pm.

You can withdraw at any time while the material has yet to be funded.
As crowdfunding is regulated, in order to invest you must first create and authenticate a user account with identity documents on the WEDOGOOD.co platform.
<h3 style="text-align: center;"><span style="color: #00879b;"><strong>Positive Investment in the press</strong></span></h3>