WE ENABLE POSITIVE IMPACT
THROUGH INVESTMENT
IN ROYALTIES
* ROYALTISE, intr. v. intro 21st century. d'apr. angl. To return a portion of the turnover back to my amazing investors. "A project that royaltises more than expected"
HOW DOES IT WORK?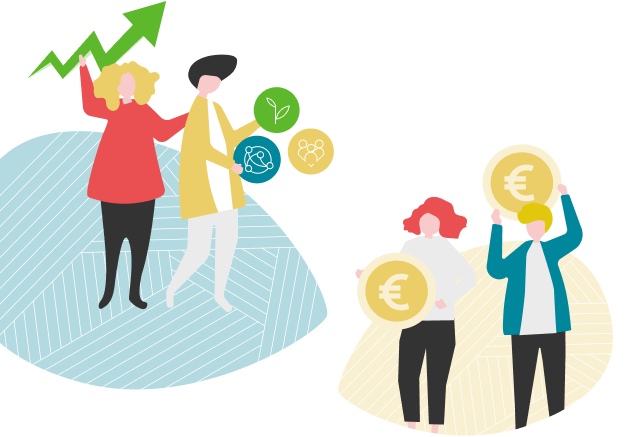 At WE DO GOOD, you can invest in exchange for royalties in the projects of your choice and make positive economic, social, and environmental impacts. Each quarter you receive a share of the income (turnover) from these projects.
It is not an equity investment; the entrepreneur remains in control. It is not a loan; the return on investment depends on the project's success. If the project succeeds, everyone is a winner!
Further information for entrepreneurs and for investors.
RETURN ON EXPERIENCE
We fully share the values transmitted by WE DO GOOD and we are proud to have succeeded in adding our company to the vast list of great projects with positive impact.
Lucien Kerisit, Kerhea