/ Return on investment /
Year
1

37260

2

151470

3

287550

4

423630

5

570240
Targeted return on investment:
x

...
your initial investment in 5 years (i.e. +
...

%
)
Risk of losing the entire investment. Maximum return on investment: x3.
* Tax: Flat tax of 30% on the profit if you declare your income in France. Otherwise, your local tax law applies.

/ Presentation /
Read more

Pitch
The history of Twiza comes from a conviction : faced with the current environmental and social challenges, the solutions brought by the ecological habitat make a path towards the future.
In transport, in the hotel industry, in trade, the digital technology has changed everything ! We believe that ecological housing can bring back together the human concerns with the economical and environmental matters.

If we want this idea to come true, we need a digital tool that will bring the actors closer to this ecological transition.
This tool is Twiza : the Ecological Habitat Network. 
=> Update (05/15/17) : € 60.000 raised in 9 days !
REPORT
There is an important place regarding the protection of heritage buildings as well as eco housing :
– technical solutions such as wood construction, solar energy, ecological insulation, permaculture … But unfortunately they're hardly known.

– numerous actors such as project leaders, associations, professionals … But they're isolated people.
CHALLENGE
With 4 million of ill-housed people poorly built houses in France, the conventional building industry no longer achieves its objectives. In addition, it has a disastrous impact on the environment.

Inhabitants and professionals, many have more ambitious views on this industry. Alternative and relevant solutions do exist : wood construction, clean energy production, traditional masonry, reuse of materials, etc… Associated jobs/functions are still alive, always defended by activists and enthusiasts who share a vision: placing humans at the core

SOLUTION
Thanks to the internet, we enable a better access on meeting the important people on the ecological transition in the building industry. We facilitate the meeting of the actors of the ecological transition in the building field. We are gradually building this ecosystem that gives access to the implementation of solutions that respect humans and the environment.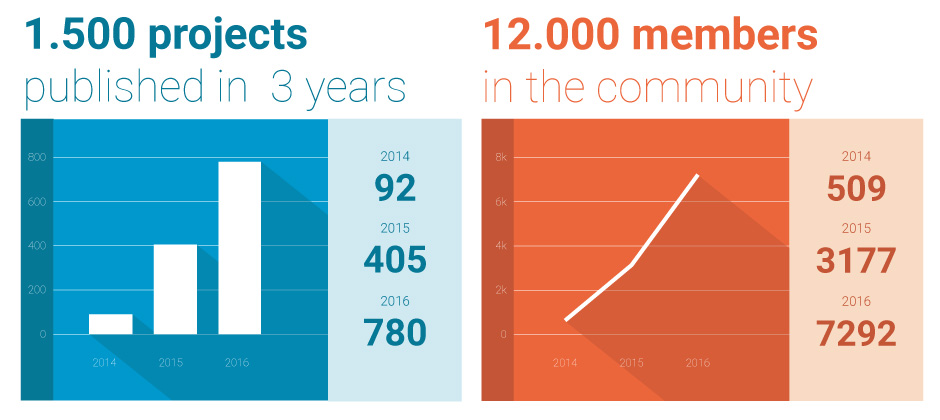 Our 1st Success : some
participatory construction projects
Twiza.org has changed the game. Organizing or finding a participatory construction project became very simple. Thousands of people have already met via Twiza on one of the 1,500 projects completed in 3 years. Thousands of enthusiastic testimonials have been shared between users. This experience has changed their lives. With 200% annual growth, we are delighted to see more and more people joining the network and getting involved.


The Next step
We will add many facets to this ecosystem, we want to promote :

Adapted professionals

Events

Shared places (third-places)

Trainings
The Goal
We want to raise € 60,000 at least. Thus, we will be able to pay for the development of the functionalities of this platform, according to the needs we've identified. Finally, we aim to achieve a financial balance. Then, we'll be able to subside needed time to develop the functionalities, corresponding to the identified needs, and to achieve financial balance.

Return on investment
In exchange for your investment, you quarterly receive a percentage of the turnover of SAS LICHEN (Twiza.org) for 5 years. We aim for an annual return of 11.39%.
For instance: for € 1,000 invested you will receive quarterly 0.117% of our turnover, ie. an estimated 1715.18 € over 5 years.

You can do a simulation at the top of this page.
Our Company
Lichen (alias Twiza) is a simplified joint-stock company created in 2016 with variable capital of € 70,000. It is represented by Cédric DANIEL and Vincent PEIGNÉ, both of whom are corporate officers.

Positive impacts
Twiza creates social ties and promotes short circuits and local jobs.
Economic impact
By facilitating new and ancestral ecological techniques, the Twiza network promotes a virtuous economy:

The short circuits, with the use of local materials and local jobs,

Skilled employment, professionals with specific know-how : depending on the materials, the building, the local architecture…
It is therefore local employment, no risk of relocation and skilled jobs that are carried by this sector.
Social Impact
Some of our users confess of the the intensity of the human adventure they live through the Twiza network.

On one hand, it is the self-confidence that is consolidated by the experience of the participatory site and the opportunity to realize personally through a material realization, which concerns everyone.

On the other hand, it is the relationship with others that is upset. It is the opportunity to be useful, to give and to receive, and to participate in a collective work. According to the exchanges we have with the users, the relationships woven thanks to Twiza persist in the time.
Environmental impact
Carbon balance, grey energy, toxicity, sustainability, long-term profitability, resource consumption.

Compared to conventional techniques, ecological techniques are much more efficient.

For example, by comparing:

the life cycle, wood consumes 70 times less energy than PVC,

the carbon balance, the straw stores 2.7 times what the polystyrene emits,

the cost of gray energy, cellulose wadding has 8 times less impact than rock wool.

Strategy
In the ecological habitat market, Twiza is positioning itself as a meeting facilitator

Each user contributes to the network.

The service is free for individuals, they contribute by bringing content (projects, participative sites, events, discussions, etc …).
The service is paying (subscription) for professionals; Businesses or associations with a product or service to sell and adhere to the values ​​and vision we promote.
Contact quentin@twiza.org for furthur information

Financial data
Payment of a minimum of 7% of turnover (for a € 60.000 raising) and a maximum of 14% of turnover (for a € 120.000 raising). 11.39% annual target return over 5 years.
► Investment in royalties – from 10 €

► Duration of investment: 5 years

► Percentage of turnover paid each quarter: 14% maximum (for € 120,000 raised)

► Targeted profitability: 11.39% per year (risk of total loss of investment, maximum gain: x 3)

► Risk : Moderate

We have already raised € 25,000 in personal contributions from the team and its relatives.

We have already raised € 10,000 in a participatory fundraising campaign by donation in 2015
Contact quentin@twiza.org for further information

Team
A team of enthusiasts, experienced entrepreneurs with complementary skills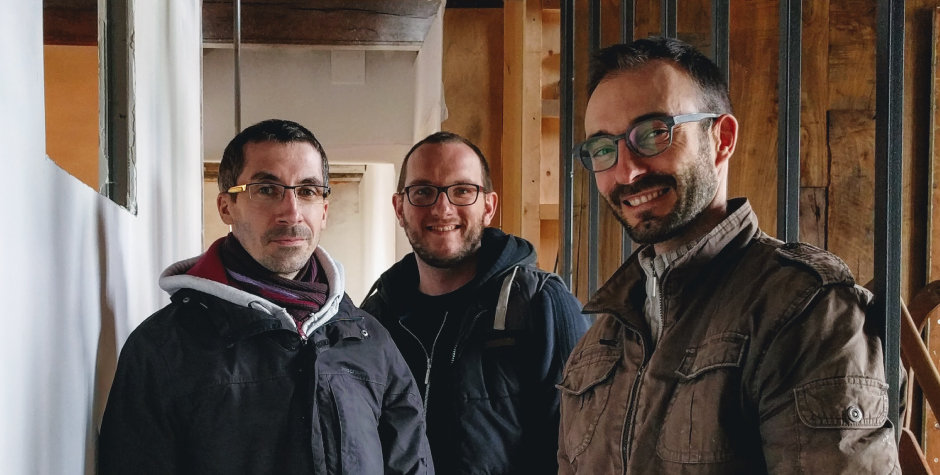 Our team is composed of Cédric, founder of the project, Vincent, co-founder, and Quentin.
This team, built gradually for 3 years, brings together all the necessary skills at this stage for a good vision, knowledge and execution of the project.
Their commonalities:
Passionate and united by vision and shared values

Experienced in entrepreneurship

Experts in their field

s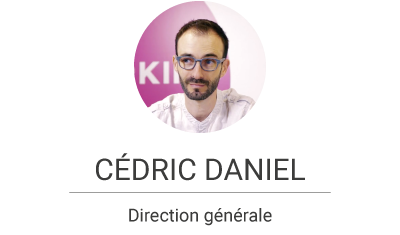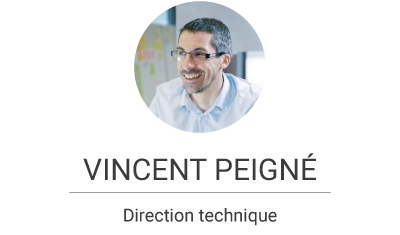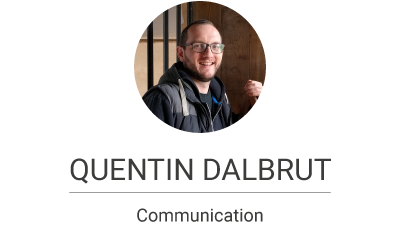 Statistics
The project evaluation and investment statistics
Evaluations
460
personnes ont évalué ce projet.
Préinvestissements
Nombre de préinvestissements : 0
Montant des préinvestissements : 0 €
Impact et cohérence du projet
Economie :

4.1

Environnement :

4.5

Social :

4.5

Autres :

Plaisir, Pédagogique, Responsabilisation individuelle et collective, Joie ! :), santé, patrimoine, repopulation des campagnes, Contribuer à plus de solidarité dans le milieu de la construction et améliorier la qualité environnementale du bâti, innovation batiment, relations humaines , développement professionnel, la solidarité tout simplement, reseau-liens, Créateur de lien humain, Innovation, Ecologique, énergétique, Autogestion, Auto-gestion, indispensable, politique, développement personnel harmonieux, Solidarité, éducation, formation, Conscience individuelle, Apprentissage, solidarité, Très positif ! Foncé !
Notes attribuées au projet
100 %
des évaluateurs ont donné un avis positif (note supérieure à 2)
Sur ces 459 évaluateurs, 291 personnes ont déclaré qu'ils investiraient en moyenne 331.2 €. Pour un total de 96380 euros d'intentions d'investissement, soit 160.63 % de l'objectif.
ont évalué le risque, en moyenne, à : 2.47 / 5

Remarques
Les internautes aimeraient avoir plus d'informations sur :
Autres informations :
combien de clients nécessaires pour atteindre l'équilibre financier ?,
le degrés d'implication et de retour sur investissement,le cas échéant.,
La lucrativité,
Des exemples de chantiers en plus des commentaires permettraient peut être une meilleure illustration du projet ,
le modéle economique,
Je ne comprends pas votre model economique,
détails sur projets évolutifs,
est-ce paynt aux tarifs d'entrepreneurs,
La stratégie à long terme,
modèle économique,
source des revenues,
la non implication d'une banque derrière
Investments
General

… investments validateds par … investors separate.
The investors are … years old on average.
They are …% of women and …% of men.
-
Investment on average per person: … €
Investment minimal : … €
Investment median : … €
Investment maximal : … €

They have invested
…
/ News /
No news at the moment.