/ Return on investment /
Year
1

85000

2

205000

3

330000

4

400000

5

430000
Targeted return on investment:
+
...

%
of your investment in 5 years
(i.e.
x

...
your initial investment in 5 years)
Risk of losing the entire investment. Maximum return on investment: x3.
* Tax: Flat tax of 30% on the profit if you declare your income in France. Otherwise, your local tax law applies.

/ Presentation /
Read more

Pitch
Kurious offers the possibility for all foreigners to practice their english outside of their English training at work or home, in a fun and hands on way! 
On our dedicated platform, we invite you to discover and take part in a wide range of activities in English.
The client can choose amongst our various categories of  Sports, Culture, IT, DIY, Photography, Cooking and many more, to sign up to a chosen workshop held by a native or bilingual English speaker. 
Kurious offers a unique experience, 2 in 1, in the language that everyone needs!
The issue we solve
At Kurious we made a simple observation : French and foreigners need English but don't feel confortable or confident enough to actually speak it! And yet absolutely everyone needs English, be it for work, traveling, hobbies or studies.
So where and how can people practice and speak English in real and motivating situations?
Our solution
An online platform where  native or bilingual English speakers offer activities in English to an eager to practise public looking for alternative solutions to traditional training or speaking groups.
The offer is simple yet attractive: take part in a pottery workshop and get to speak and learn English, its 2 in 1 ! An activity you love or have always wanted to try combined with English.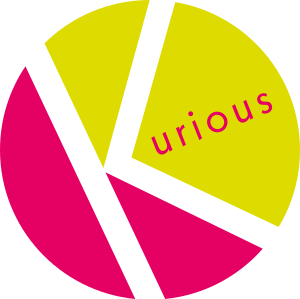 The advantages of Kurious
Activity + Language  =  2 in 1 offer!
Choice and flexibility
Workshops with native speakers =  sharing of cultures 
A dedicated platform and mobile application
Economic Model =  Kurious takes 25% of each booking made on Kurious

Time Line
The booking platform is currently being built and we'll open to the public end of July with a first version that we will make better every month so it is more and more user friendly and has more functionalities and filters for a great user experience.We have already recruited our first workshop holders and are continuing to do so in order to have the largest range of workshops possible to offer our clients. 
In order to get known locally to all foreigners willing to take part we have created local partnerships with expatriate groups and international schools.
. 
How does it work?
Our positioning
Kurious cible principalement 3 segments : les particuliers français, les particuliers étrangers et les entreprises. 
Notre ambition est d'ouvrir Kurious sur Nantes puis de nous développer dans d'autres villes françaises (Angers, Lille, Bordeaux, Lyon…)  tout en multipliant le choix des langues offertes (Espagnol, Italien, Russe, Chinois…).
Fundraising Milestones

What will the funds be used towards ?

Legal Structure 
Kurious is a 'société par actions simplifiée' (SAS) under French law with a starting capital of 2 000 €. Claudia Flavin owns 60 % of its shares and Gilles Pietri owns 40%

Positive impacts
Du fait de son offre innovante, Kurious a un double impact social et économique. 
IMPACTS ÉCONOMIQUES
/ Développement économique et emploi
Nous participons au développement de l'emploi en créant 5 emplois à horizon 5 ans : 
3 x développeurs 
1 x community manager 
1 x event manager
Nous participons aussi au développement économique en permettant aux animateurs, les « Kréatifs »,  de tester un business ou de pérenniser leur activité. 
IMPACTS SOCIAUX
Une des valeurs fondatrices du projet est celle de l'insertion professionnelle et sociale des expatriés vivant en France, Claudia ayant vécu cela elle-même lors de son arrivée en France en 2013 et souhaitant y apporter une réponse.
Il y a des milliers d'étrangers sans emploi en France qui représentent un pool de connaissances uniques et variées. 
Kurious leur offre la possibilité d'exploiter leurs compétences parfois non reconnues en France et leurs passions comme vecteur d'insertion en offrant des ateliers qui vont leur permettre à la fois de dégager des revenus supplémentaires (en étant micro-entrepreneur ou toute autre forme) et de rencontrer des personnes locales. 
/ Conditions de vie et lien social
Nous améliorons le lien social et les conditions de vie des étrangers qu'ils soient étudiants, retraités, époux, épouses d'expatriés en animant cette communauté  qui se rassemble tous les mois au travers des événements Kurious qui leur sont dédiés (after-works, pique-niques, activités en famille…).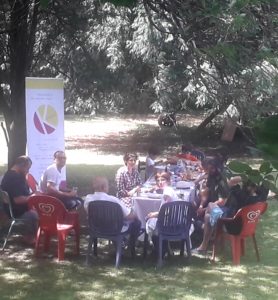 / Accès à l'emploi
Nous facilitons l'accès à l'emploi pour les étrangers en leur offrant le cadre et la plateforme sur laquelle valoriser leurs compétences, tester une idée de business et trouver des clients.
/ Vie privée
Kurious s'engage pour le respect de la vie privée de ses utilisateurs, ne base pas son modèle (et ne le fera jamais) sur une monétisation des informations à des tiers. Ceci sera mis en œuvre par un recours minimal à des tiers, même pour des biais techniques, mais également en assurant une transparence parfaite quant au sort des données.
L'approche peut paraître de bon sens de nos jours, pourtant elle n'est pas si simple à aborder, et heurte les habitudes de beaucoup et sur tous les domaines (technique, commercial, légal). Kurious veut protéger ses utilisateurs, et leur permettre de savoir ce que l'on fait de leurs données.

/ Logiciel libre
Kurious, comme la majorité des entreprises, fait énormément appel au logiciel libre et à sa communauté. Loin de se positionner en consommateur passif, Kurious veut, directement ou par le biais de ses prestataires, reverser et contribuer efficacement aux solutions que nous utilisons, de manière d'une part à en améliorer leur pérennité quand elles en ont besoin, mais aussi pour permettre demain à d'autres start-ups de bénéficier des outils qui auraient pu nous manquer !
Nous utilisons déjà régulièrement le logiciel libre, dont notamment :
Firefox
LibreOffice
Nextcloud
Python, et l'excellent Django
PostgreSQL
Git et Gitlab

Strategy
Une stratégie d'offre innovante et différenciante ! 
MARCHÉ, CLIENTS & POSITIONNEMENT
Marché
Le marché de la formation des langues

 

représente 14,63% de la demande de formation et les formations d'anglais dominent le classement de la demande avec 77%.

Wall Street English,

le n°1 des cours d'anglais en France a généré 55 m€ de chiffre d'affaires en 2018 (+40% vs 2017).

Le marché des cours particuliers

pèse 2 milliards d'euros en France. 

Acadomia capte 50% de ce marché, soit un volume d'affaires de 110 millions d'euros. Le prix du cours moyen est de 20 euros. 
Clients

1> Le particulier français de 18 à 118 ans – Pour ceux qui souhaitent entretenir ou améliorer leur Anglais mais qui cherchent une solution alternative aux cours particuliers ou aux formations.
2> Le particulier étranger – Pour tous ceux qui parlent peu ou qui ne parlent pas français et qui sont amenés à vivre en France de façon permanente ou temporaire; cette offre leur permet d'avoir accès à des services et des loisirs auxquels ils ne peuvent pas prétendre à cause de la barrière de la langue.
3> Les entreprises – Que ce soit les entreprises tournées vers l'export, ayant des clients ou des salariés étrangers, des start-up, des entreprises dont la langue de référence est l'anglais;  toutes ont besoin de rester compétitives et de faire appel à Kurious ! L'offre Kurious vient s'ajouter aux formations et répond aux besoins spécifiques des entreprise avec une gamme adaptée : 
des ateliers pour les

salariés

des ateliers pour la cohésion des

équipes multi-culturelles

des ateliers pour

managers et dirigeants

avides de nouveauté et de concret
Kurious accompagne les entreprises dans leurs besoins changeants et leur fournit une offre innovante qui leur permet d'être plus compétitifs et plus attractifs dans leur recrutement et dans leur fidélisation sociale. 
Positionnement  
L'offre : 
     1. Des ateliers de toutes natures en petits groupes de 3 à 10 personnes pour assurer qualité et échanges.
     2. Des ateliers privatisés pour les particuliers, pour une activité entre amis, en famille, pour un anniversaire, ou d'autres occasions.
     3. Des ateliers spécifiques adaptés aux besoins des entreprises (sur mesure et sur devis): ateliers pour équipes internationales, ateliers pour dirigeants, ateliers pour recevoir des clients ou distributeurs étrangers…
En quoi l'offre Kurious se démarque : 
Offres formation ou e-learning existantes
Offre Kurious                     

Exercices trop mécaniques, peu motivants

Activités artificielles, éloignées des situations réelles

Professeurs pas toujours d'origine native

Processus d'inscription et de validation de dossier

Le client particulier doit chercher et comparer les offres 

Activités ludiques et motivantes 

Activités pratiques et situations réelles 

Animateurs tous natifs ou bilingues  

Réservation en quelques clics

Offre centralisée sur un seul site
Le prix :
Offre particuliers: Le prix est défini par l'animateur de l'atelier par personne et par atelier. De cette façon, les animateurs maîtrisent leurs tarifs et leurs marges. Les prix varient en fonction de la nature de l'activité, de la durée de l'atelier et de la rareté de l'offre.
Le prix annoncé est tout compris, pas de frais supplémentaires, pas de frais de cartes bancaires ni d'abonnement !
Suite à notre étude de marché, et au regard de la concurrence, le panier minimum sera autour de 20€.

STRATÉGIE DE COMMERCIALISATION
Canaux de distribution :
Dans un premier temps, le client pourra réserver les ateliers via notre site

www.kurious.fr

Puis via l'application mobile Kurious.fr pour vous assurer facilité et sécurité.

Sans oublier la

 

carte cadeau Kurious

, la nouvelle alternative pour offrir une expérience vraiment unique.
Canaux de promotion :
Réseaux sociaux : Facebook, LinkedIn, Instagram avec une stratégie commerciale différentiante, fun et pragmatique sur les quiproquos vécus du à la barrière de la langue et les stéréotypes culturels
Campagne de marketing d'affichage bus, et dans les lieux publics des centres-villes
Distribution de flyers aux grands événements locaux de chaque ville ou nous nous développerons pour annoncer notre arrivée prochaine et gagner en notoriété 
Affichages dans les facultés, grandes écoles et écoles pour identifier des étudiants expatriés qui pourront animer des ateliers 
Réseautage dans chaque nouvelle ville ciblée (réseaux de nos anciens clients respectifs, réseaux de chefs d'entreprises, réseaux d'expatriés, soirées pour expatriés, etc )
Campagne de spots publicitaires radio pour atteindre un plus large public non présent sur les réseaux sociaux
Affichage chez nos partenaires (locaux dans un 1er temps : OpenLAB for Kids, Tribe MeetUp, Audencia…)
RESSOURCES & PARTENAIRES
Ressources du projet 
Gilles = Spécialiste informatique et réseaux, Gilles pilote le développement du site et de l'application
Claudia = Ancienne formatrice et animatrice de réseau professionnel, elle dirige l'entreprise et l'entraîne vers ses objectifs, en gérant notamment le réseau des Kréatifs
Les Kréatifs = comme nous les appelons car ils vous offrent leur culture, leurs compétences et leurs passions et sans qui Kurious ne pourrait exister. Ils sont l'image de l'entreprise. Le réseau se tisse, et déjà une cinquantaine de Kréatifs sont prêts à accueillir nos Kurieux !
Nos partenaires :
Kurious s'efforce de travailler avec des partenaires locaux et de s'entourer d'entreprises qui lui ressemblent :
pour le financement : WeDoGood (vous êtes chez eux !)
pour le graphisme, la vidéo, les objets publicitaires : Grafisan / Ma Prod Vidéo / isocom
pour l'informatique : Wolface
pour compléter notre offre : L'Open Lab For Kids (présenté ci-dessous)
Kurious s'adresse uniquement aux adultes mais comme nous avons déjà eu de nombreuses demandes pour des activités adaptées aux enfants et que nous souhaitons aider nos clients dans leur démarche et nous faire connaître du grand public nous avons déniché un premier partenaire local qui répond à ce besoin. 
Super nouvelle non ?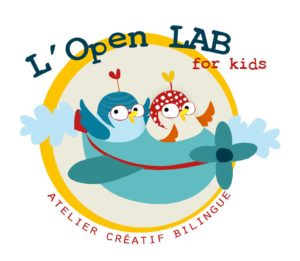 L'Open LAB for Kids propose des ateliers créatifs en anglais aux enfants à partir de 2 ans. L'idée est de favoriser le goût pour la pratique de l'anglais, et ce dès le plus jeune âge, tout en permettant aux enfants de découvrir de nouvelles activités et de se développer sur le plan global (créativité et motricité fine ; confiance en soi et sens de la collaboration…). Au programme : arts plastiques, musique, cuisine, théâtre, bricolage, yoga, le tout en anglais.
Les ateliers ont lieu en semaine, après l'école, le mercredi, le samedi matin et pendant les vacances scolaires dans deux lieux chaleureux à Nantes : un atelier au cœur d'un jardin privatif, entièrement aménagé pour les enfants situé quartier Rond-point de Paris et un lieu à l'ambiance familiale au coeur d'un espace de coworking situé en plein centre de Nantes.
PLANNING PRÉVISIONNEL SUR 5 ANS

PERSPECTIVES DE DÉVELOPPEMENT
Les perspectives d'évolution du projet sont : 
le développement de l'application mobile
le développement dans plusieurs villes clefs en France 
la déclinaison de l'offre dans plusieurs langues (espagnol, italien, …)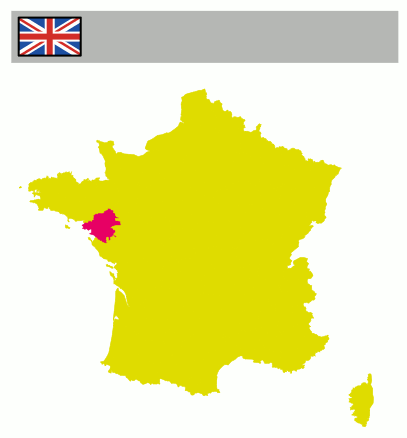 Nos ambitions futures sont de : 
devenir l'

offre n°1 en complément aux cours

et formations de langues au niveau national
ré-inventer l'

accès aux hobbies

et expériences variées 
Contribuez à réaliser cette ambition et soutenez notre start-up Nantaise en partageant et en évaluant notre projet. Plus il y aura d'évaluateurs, plus vite nos ateliers arriveront à Nantes (puis à Angers, Lille, Lyon…) 😉

Financial data
Type of financing : Royalties
Investment length : 5 years
Pourcentage of out turn over paid back every trimestre : 5 % maximum (for 50 000 € raised)
Estimated Return on investment : + 45 % over 5 years (maximum gain : x 3, ⚠ risk of total investissement loss if the company closes down)
Risk : 2,62 out of 5 = moderate (evaluated by the public during the evaluation phase).
Input : 6 000 € euros of personal input by Claudia and Gilles.
SOURCES OF REVENUE
Private individuals : as a booking platform Kurious takes 25% of each booking made and this is included in the workshop price (the client pays these fees). 
Companies : Kurious has a dedicated and bespoke corporate offer that will be sold from 75 euros/ person / workshop.
Events organisation: English speaking events organised for all foreigners and workshop holders will be availlable for a monthly membership. 
Our estimated turn over is based on the sales of 200 workshops / month, which is 8 workshops / day, for the first year; followed by a steady growth thanks to the opening of Kurious in the other cities and in other languages: 600 workshops / month in year 2, 800 in year 3… 
| | | | | | |
| --- | --- | --- | --- | --- | --- |
| Year | Y1 | Y2 | Y3 | Y4 | Y5 |
| Estimated Turn Over | 85 000 € | 205 000 € | 330 000 | 400 000 € | 430 000 € |
YOUR INVESTMENT
By investing, you subscribe with Kurious to a royalty based on our turn over and proportionate to your investment. All investors will receive 5% of our actual turn over each year based on a total crowdfunding of 50 000 euros.
If Kurious reaches its forecasted turn-over, le yield for each investor will be of + 45% net over 5 years. If Kurious outperforms this forecast each investor can increase its yield up to +200%!

What happens if we perform less well than forecasted?
In the case where we do not reach our forcasted turn-over by the end of the 5 years Kurious will continue to pay each investor royalties until full reimbursement of monies invested. 
When do the royalties start?
From 15/01/2020 and they will be paid each trimester.
Royalties repayment table:
| | | |
| --- | --- | --- |
| Dates of repayments | based on the company revenus of  | Estimated royalties for 5000€ invested |
| 15/04/2020 | January, February, March 2020 | 42,50 € |
| 15/07/2020 | April, May, June 2020 |  95 € |
| 15/10/2020 | July, August, September 2020 | 127,50 € |
| 15/01/2020 | October, November, December 2020 | 170 € |
| … | … |  … |
 Attention : these numbers are based on our estimated revenues. It is your responsibility to review the information given and to estimate whether you can make more or less yields than the announced figures. The maximum risk is the total loss of your investment and the best yield offered is to triple your initial investment.
Feel free to get in touch or ask any questions if needed:  claudia@kurious.fr or gilles@kurious.fr
RISK FACTORS
The main factors of risk linked to our project are potentially:

New brand recognition (we need a marketing budget). Until now we have been using social media and our own network in Nantes as well as the community of expatriates we work with to help get known. Doing a crowd-funding was also a strategic choice to gain visibility as well as funding. 

Recrutement issues and having a varied offer of workshops. In order to avoid this issue we are putting several local partnerships in place so as to have various sources of recrutement.  

Go to market must be fast! (IT budget). We are currently using our own skills and internal IT competencies to build a first version of the website but will need to employ developers as soon as possible. 
As things stand today, and before the crowdfunding started, our company is not currently in the capacity of facing its working capital and cashflow needs for the next 6 months. However we are looking into alternative sources of financing: public grants for startups, bank loans and bringing a new stakeholder onboard. 

N.B. : over time new risks may arise and those detailed above may evolve. 
if you wish to receive a copy of our business plan please contact us at this address: claudia@kurious.fr

Team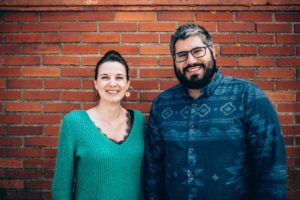 A team of two specialists both passionate and with complimentary skill sets and experience. 
A team with the Can Do Attitude AND the smile! 
Claudia Flavin – CEO: Franco Irish & bilingual, has lived in the UK and Ireland for 17 years.
Used to be a freelance trainer, and director of a network of entrepreneurs (BNI). 
8 years experience in training and coaching, holds an MSc in Occupational Psychology and is a certified NLP Coach. 
LinkedIn : www.linkedin.com/in/flavinclaudia
Gilles Pietri – CTO: Franco American & bilingual
IT Company Director – 15 years experience of programming and of systems administration.  Has managed teams for 5 years.  
DevOps expert, Python developer, Database administrator.
LinkedIn : www.linkedin.com/in/gilles-pietri
Our Values
Learning at any age by experimenting (

Experience

&

Learn

) 
The sharing of competencies and cultures  
The social and professional integration of foreigners
Our Story

Behind Kurious there is: 
the repeated need of clients and friends who are looking for ways to speak english other than going to English pubs

the wish to help foreigners

 arriving in France with no work or support to better integrate 

the unique opportunity to create a mutually satisfying offer for clients and foreigners: 

the Kurious workshops!
the desire to mix cultures for more tolerance 

Statistics
The project evaluation and investment statistics
Evaluations
76
persons have evaluated this project.
Preinvestment
Number of preinvestments: 1
Amount of preinvestments: 50 €
Impact and consistency of the project
Economy:

4.1

Environment:

2.6

Social:

4.6

Others:

Création de liens., apprentissage par le jeu c'est très apprenant, Un joli projet qui va dans le sens des dernières études sur l'apprentissage et sur les neurosciences (pour bien apprendre, il faut s'amuser, faire quelque chose qu'on aime) et qui peut permettre de tisser des liens entre nouveaux arrivants et locaux. , This project is going to bring people from all cultures and nationalities together to have fun while enjoying their favourite hobbies and finding new ones! It will especially assist English-speaking expats in finding their place in society, making new friends and promoting their skills. Fantastic idea, and can't wait for launch!, Impact très fort également en terme de développement des compétences personnelles et professionnelles, de recherche d'emploi, d'épanouissement individuel et culturel, de promotion de la diversité, d'accueil des personnes venant d'autres cultures, d'échanges de services entre citoyens / voisins, Super initiative liée aux talents et aux compétences de chacun ! Bravo, Je crois en ce projet depuis que j'en ai eu connaissance ! Cette start-up nantaise est à l'origine d'un projet magnifique et plein de sens., Dans un contexte où l'éducation nationale ne nous donne qu'un bagage limité, je pense qu'il est bon d'entreprendre en ce sens
Rates
100 %
of evaluators have given a positive notice (rate superior to 2)
Among these 76 evaluators, 39 persons have declared they would invest on average 293.49 €. For a total of 11446 euros of investment intention, ie 63.59 % of the goal.
have rated the risk, on average, to: 2.62 / 5

Remarks
Users would like to have more information on:
Other information:
Planning marketing, comment tout va être communiqué: les différenst ateliers, les agendas, comment réserver, ... une idée du coût d'ateliers, ...,
date de début,
IL MANQUE VRAIMENT UNE EXPLICATION SUR LE FONCTIONNEMENT DE L'APPLI. QUEL SERA LE PLUS DE L'APPLI PAR RAPPORT A UN SIMPLE SITE INTERNET ?
Investments
General

… investments validateds par … investors separate.
The investors are … years old on average.
They are …% of women and …% of men.
-
Investment on average per person: … €
Investment minimal : … €
Investment median : … €
Investment maximal : … €

They have invested
…
/ News /
No news at the moment.