/ Return on investment /
Year
1

230000

2

572000

3

911000

4

1487000

5

2371000
Targeted return on investment:
x

...
your initial investment in 5 years (i.e. +
...

%
)
Risk of losing the entire investment. Maximum return on investment: x3.
* Tax: Flat tax of 30% on the profit if you declare your income in France. Otherwise, your local tax law applies.

/ Presentation /
Read more

Positive impacts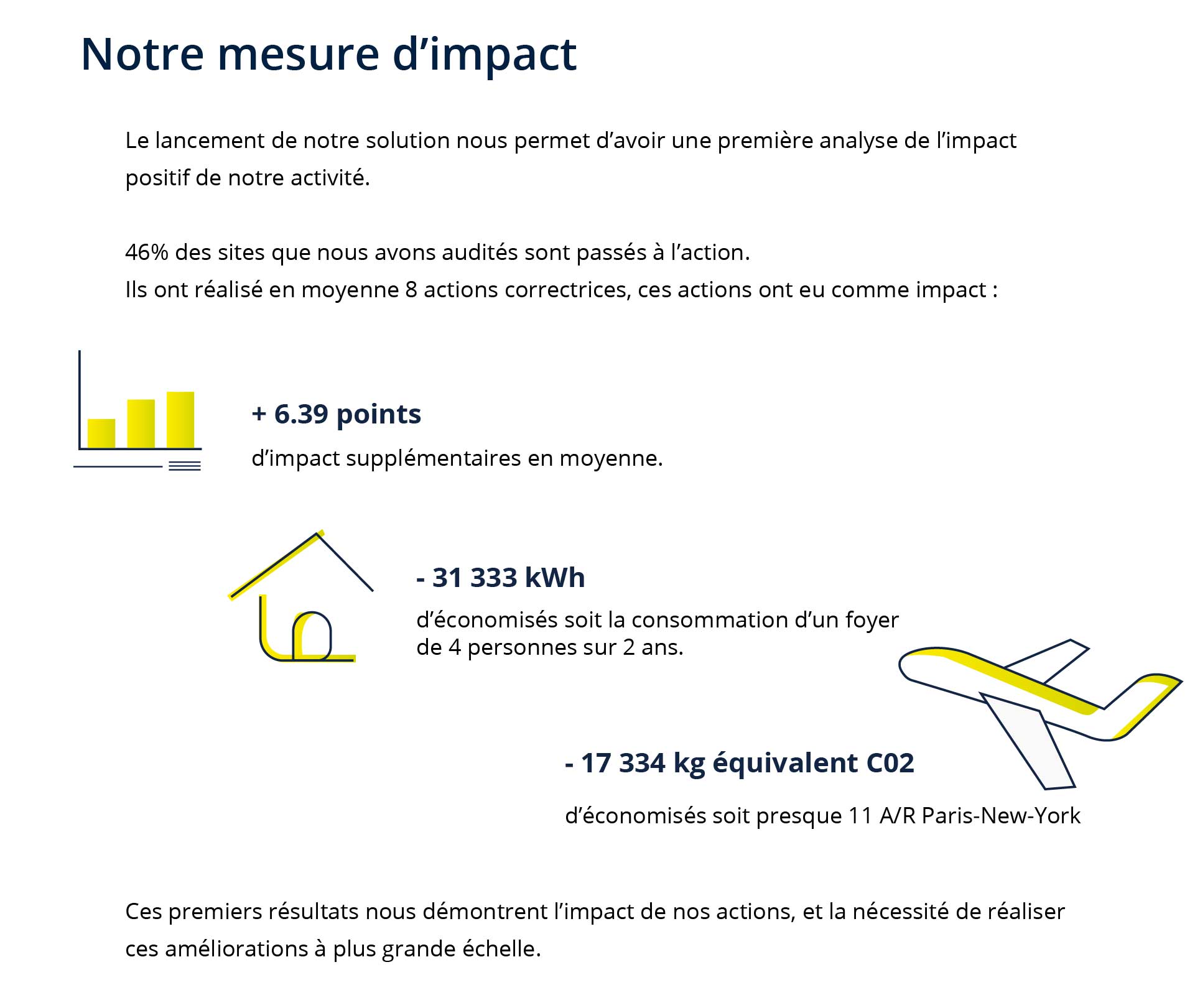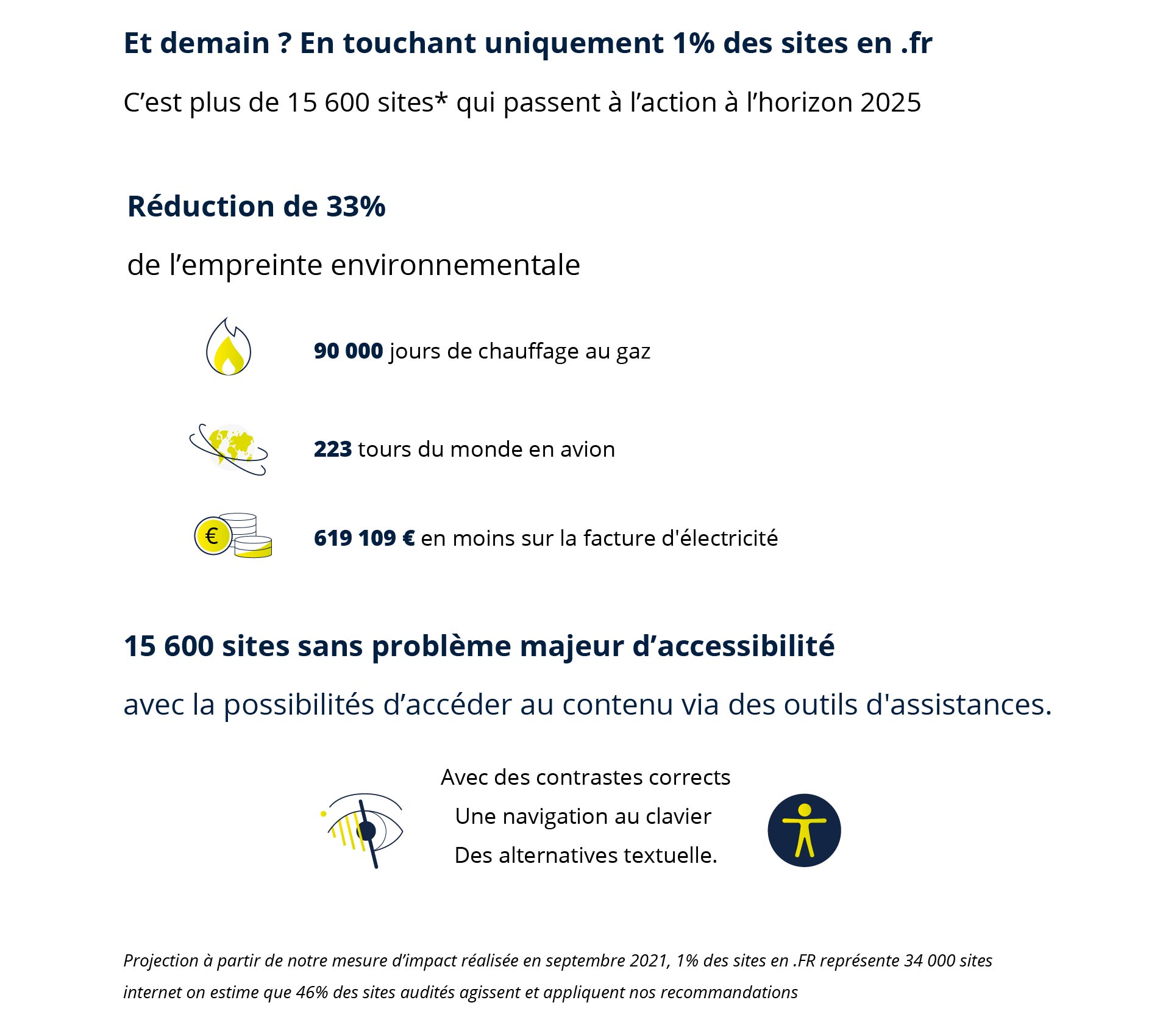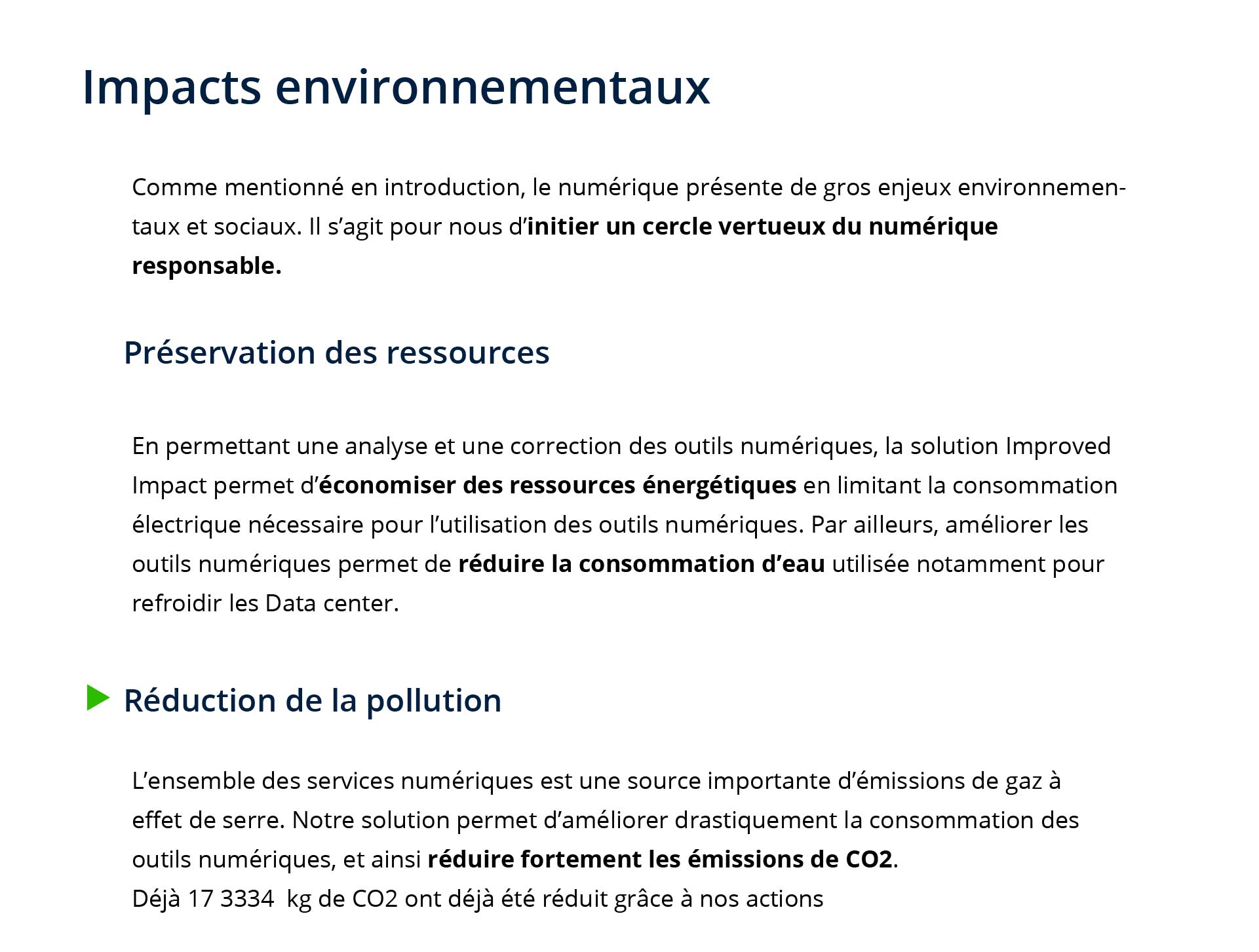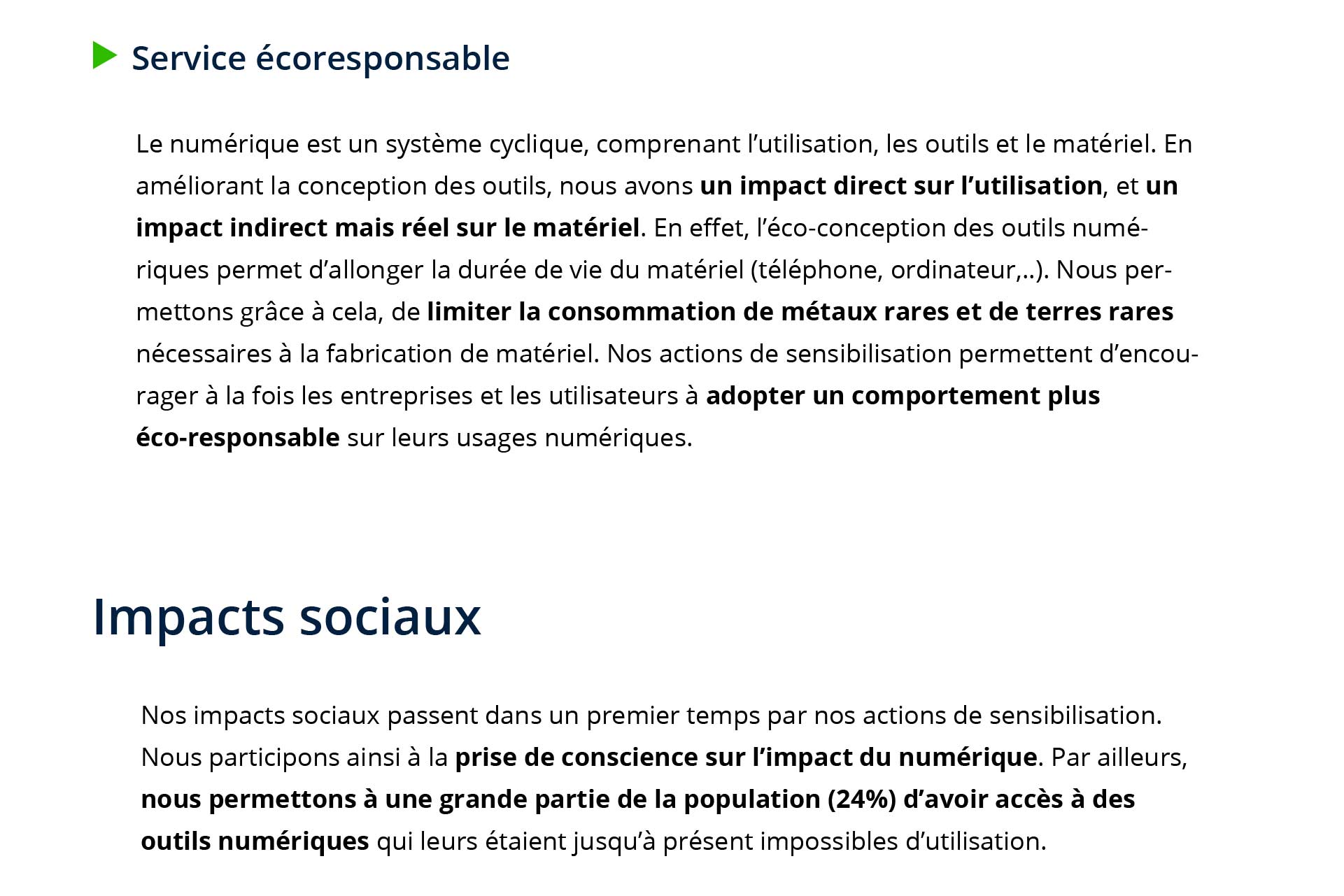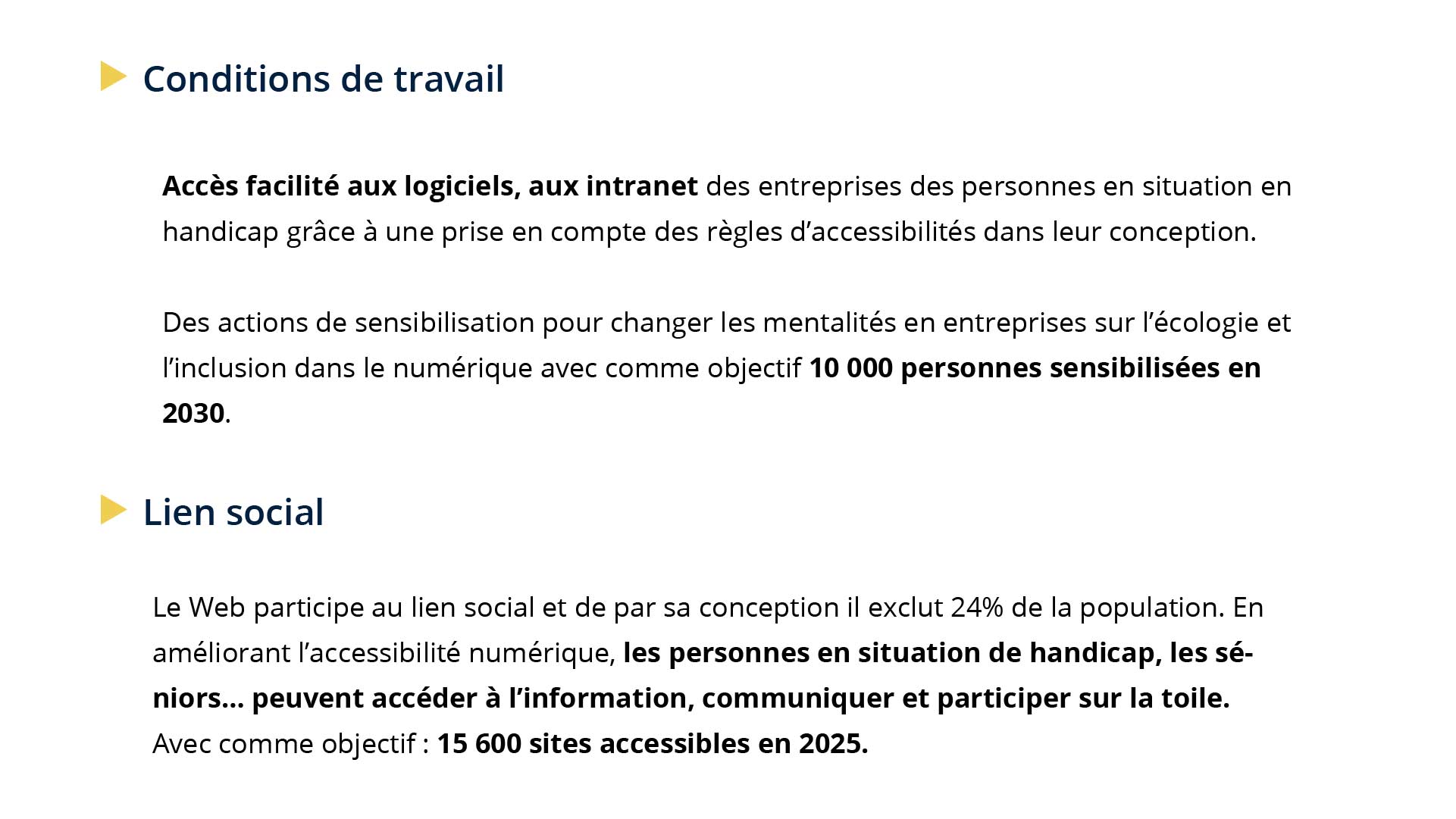 Strategy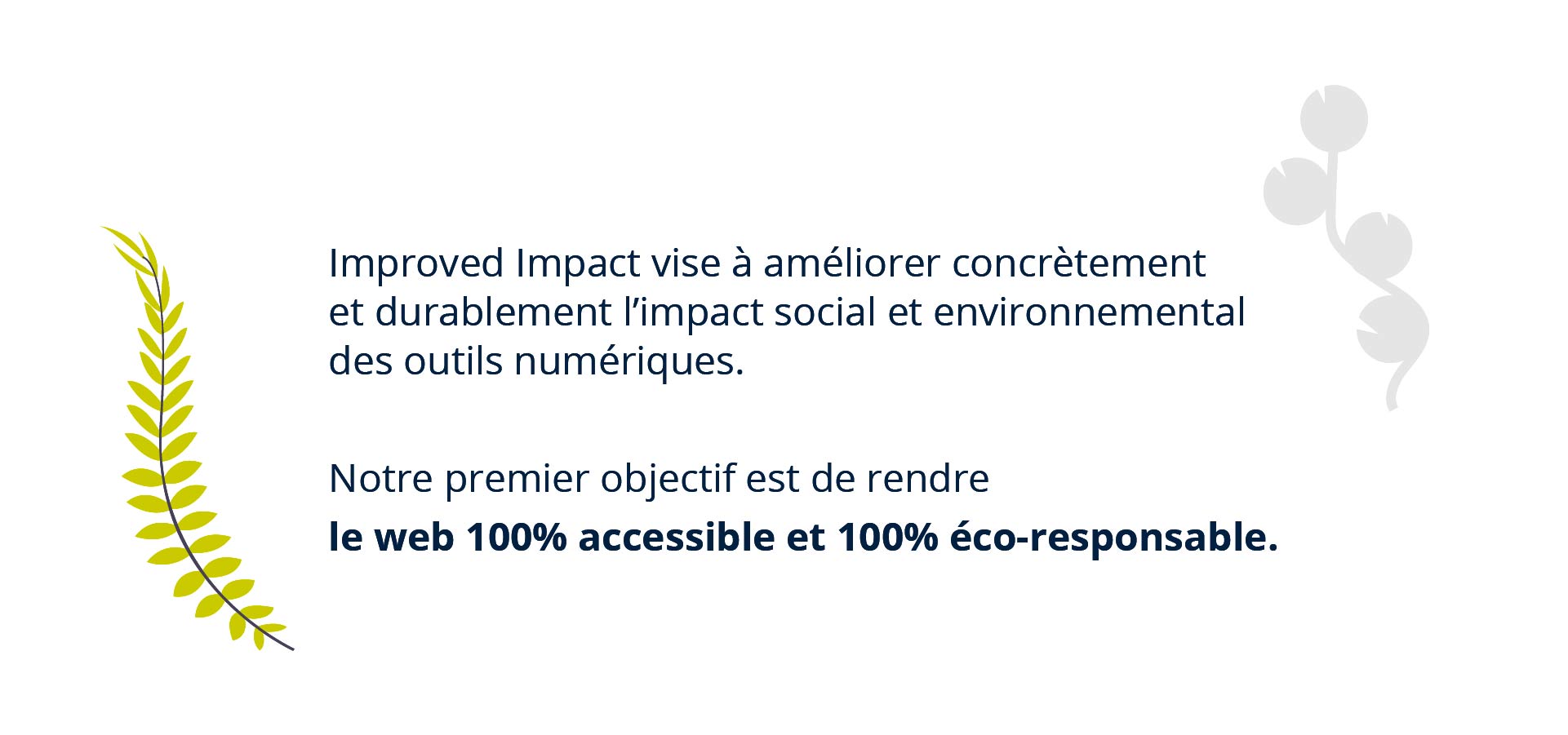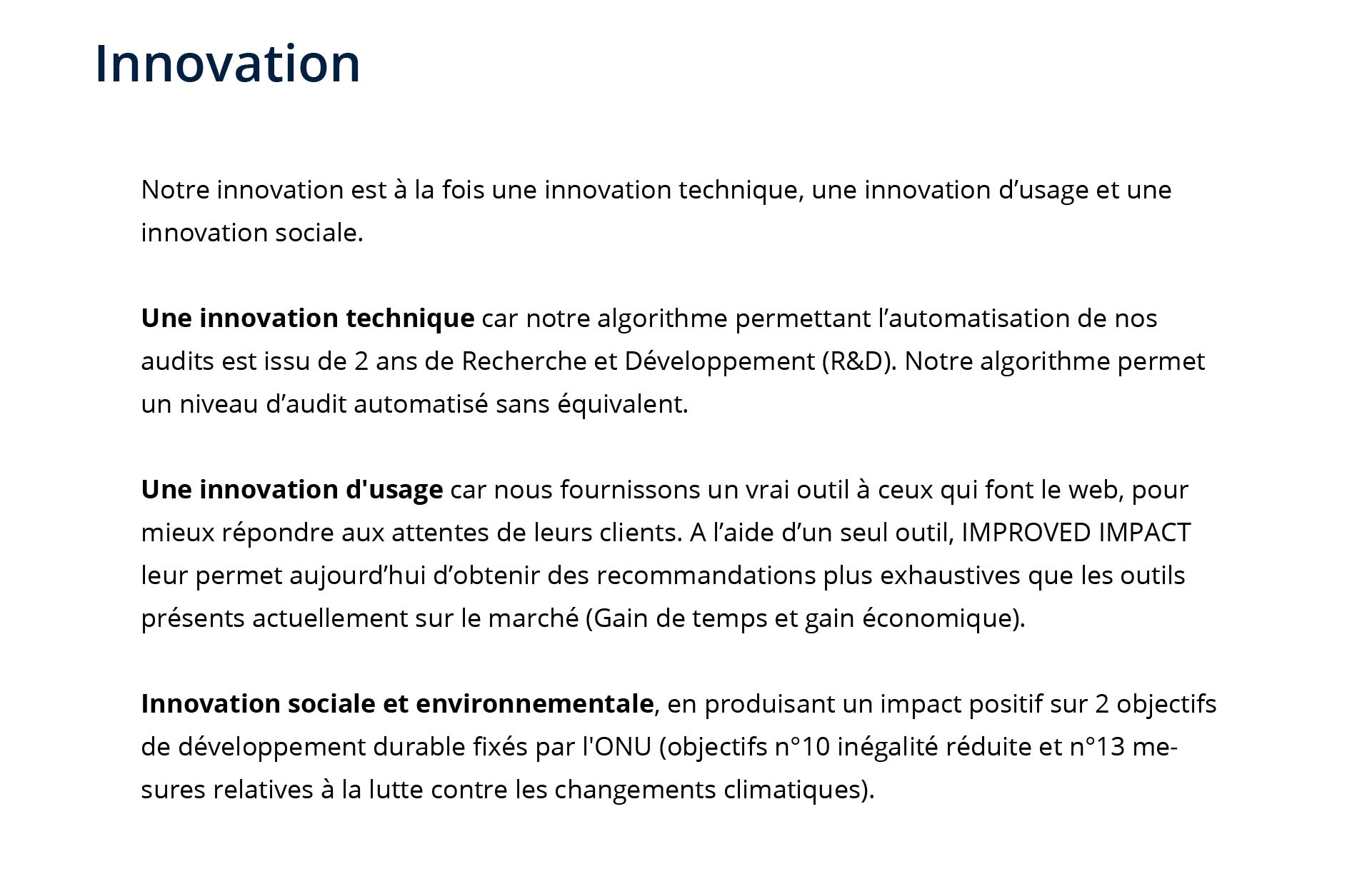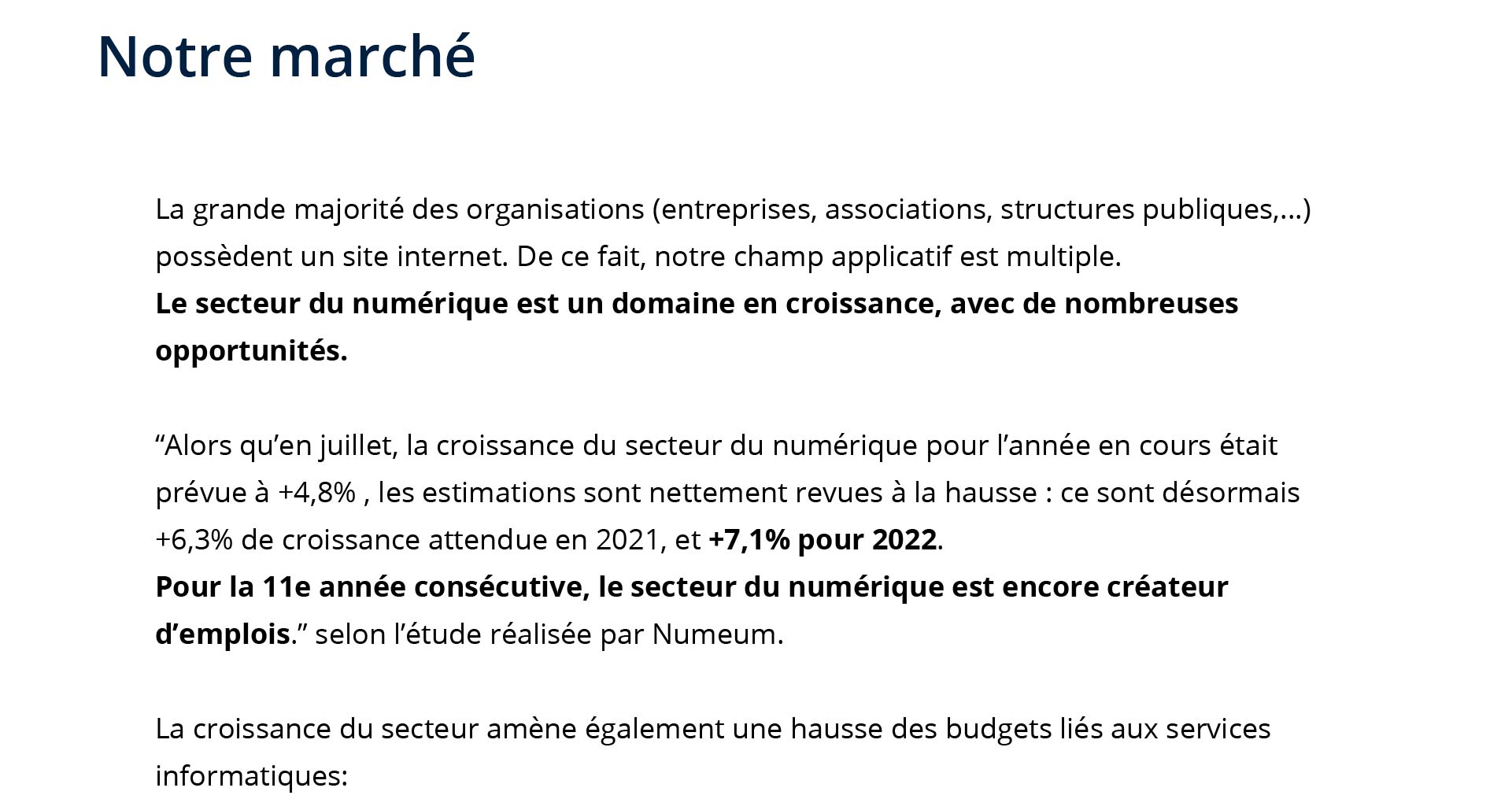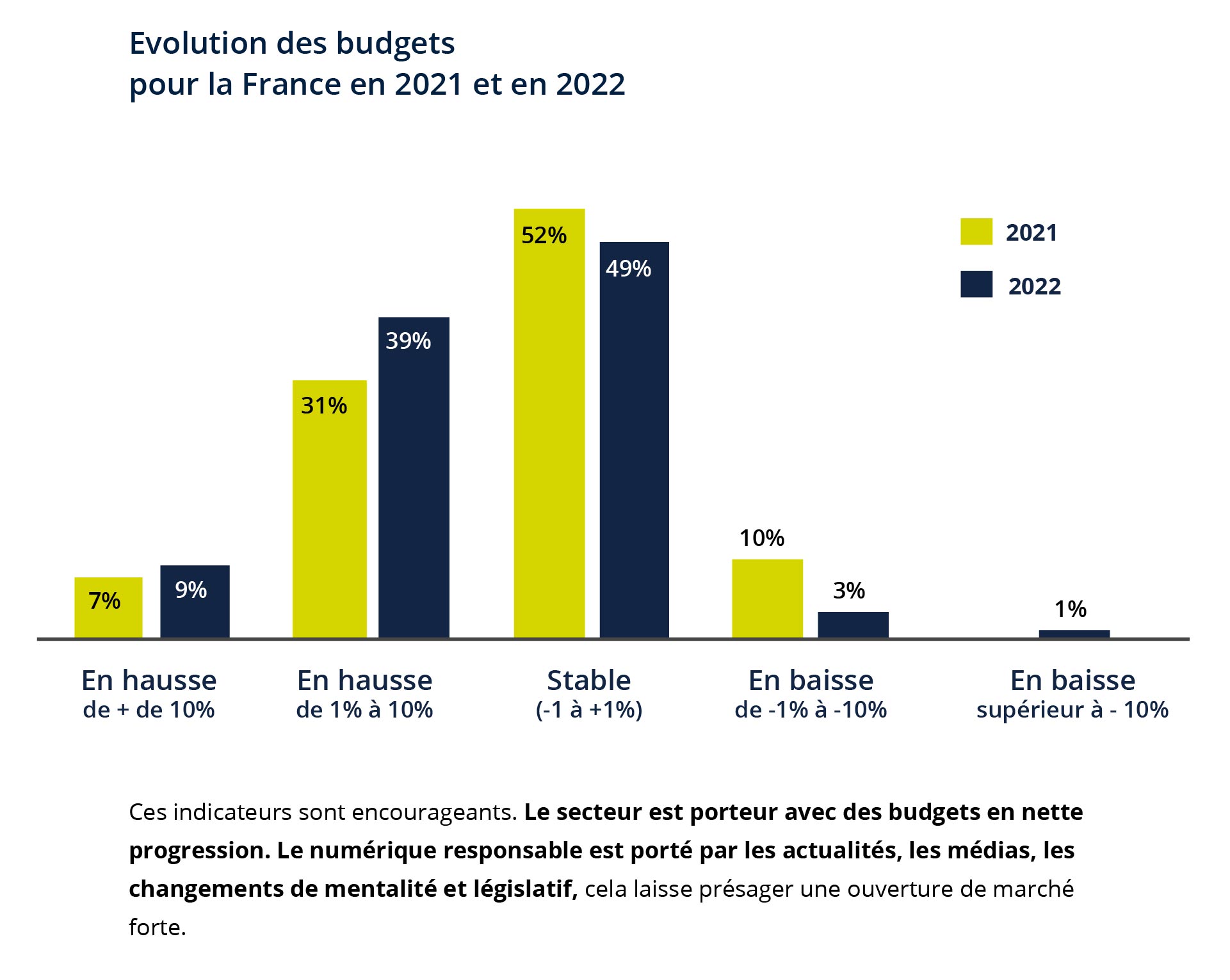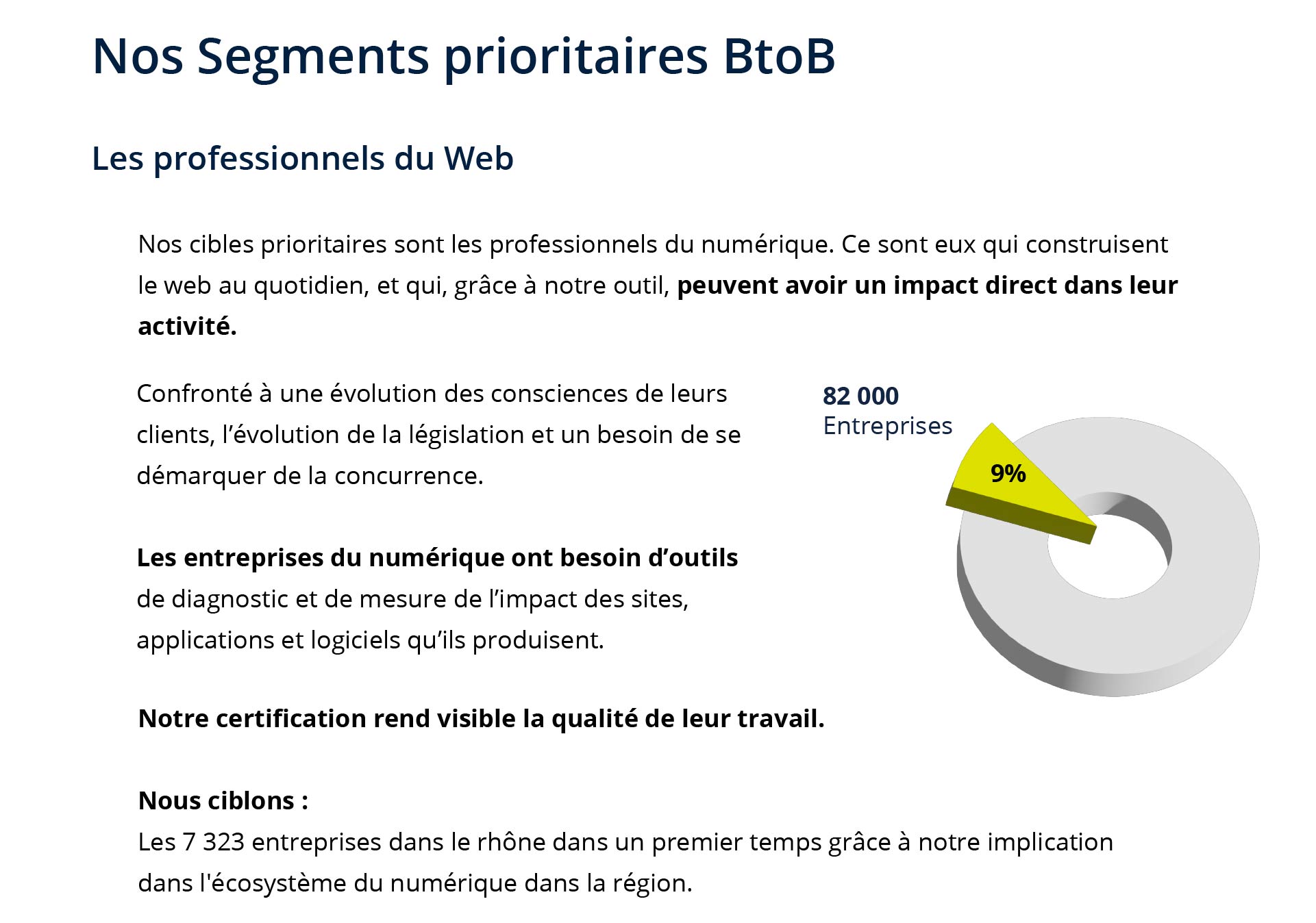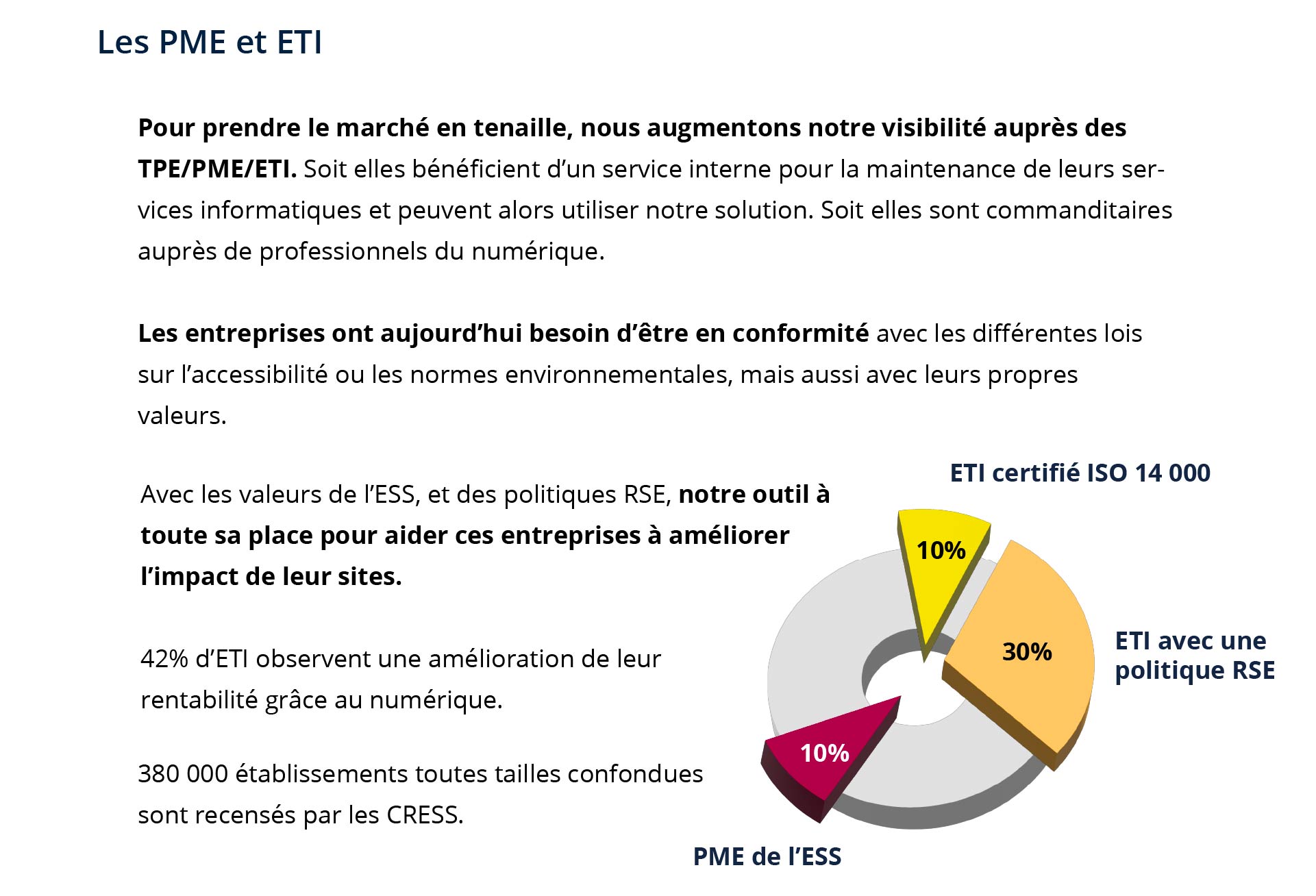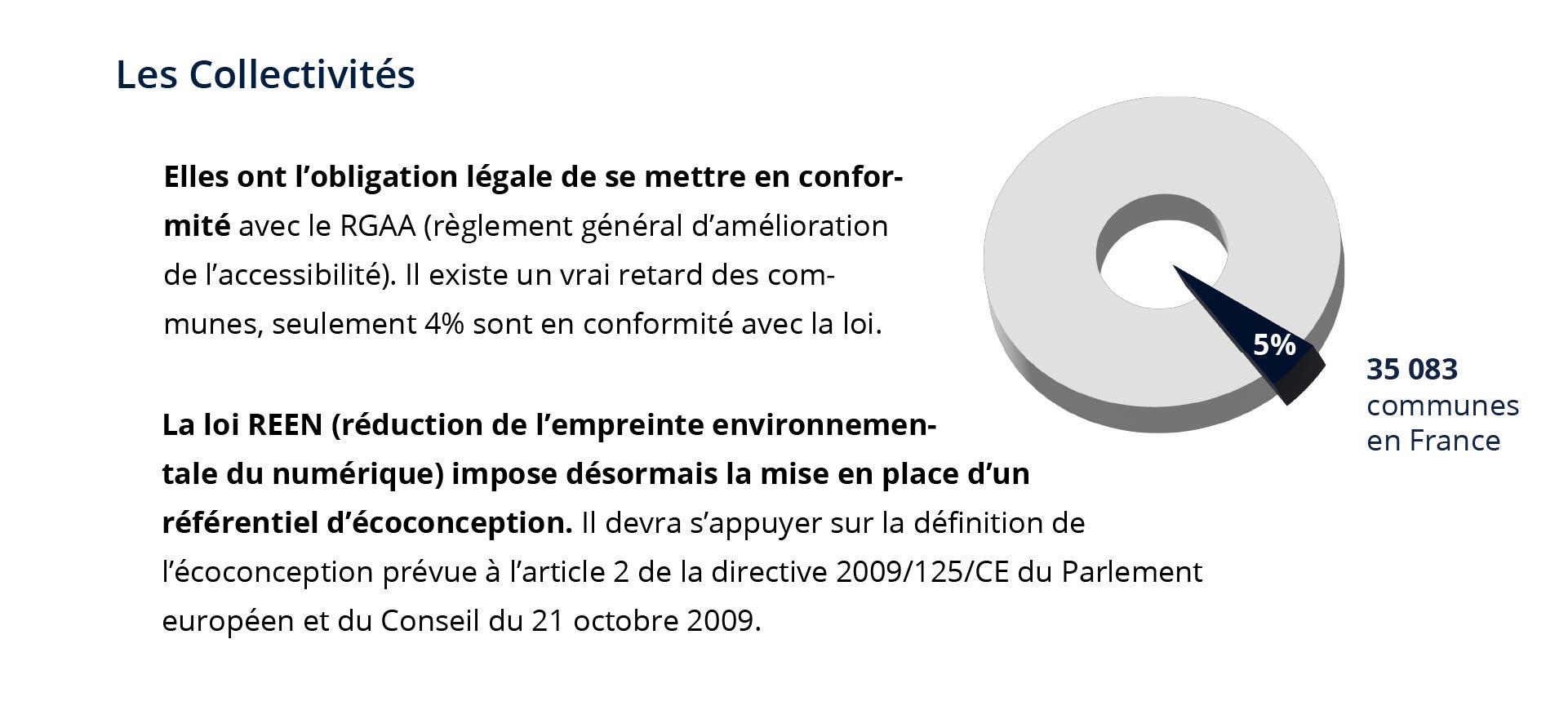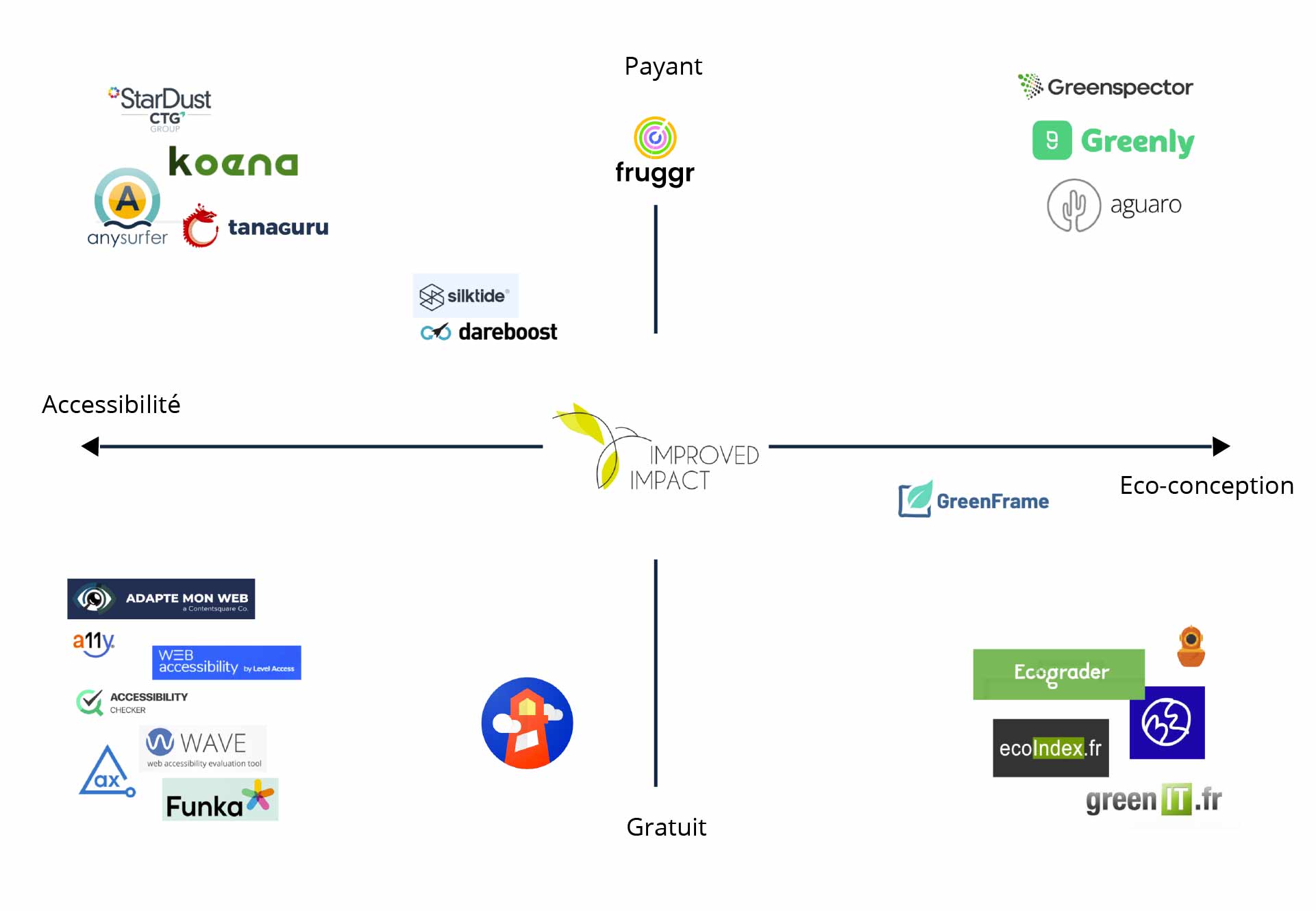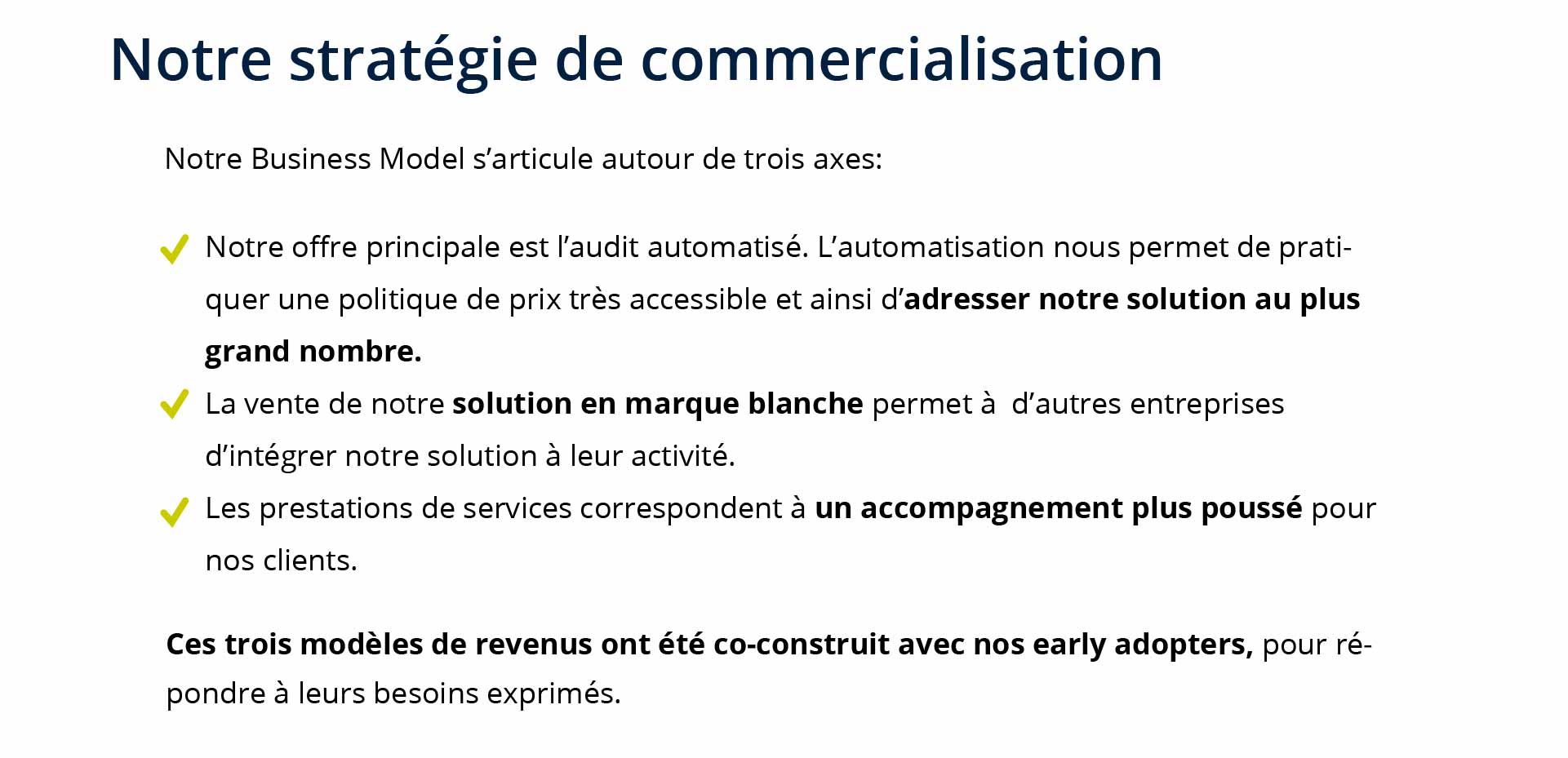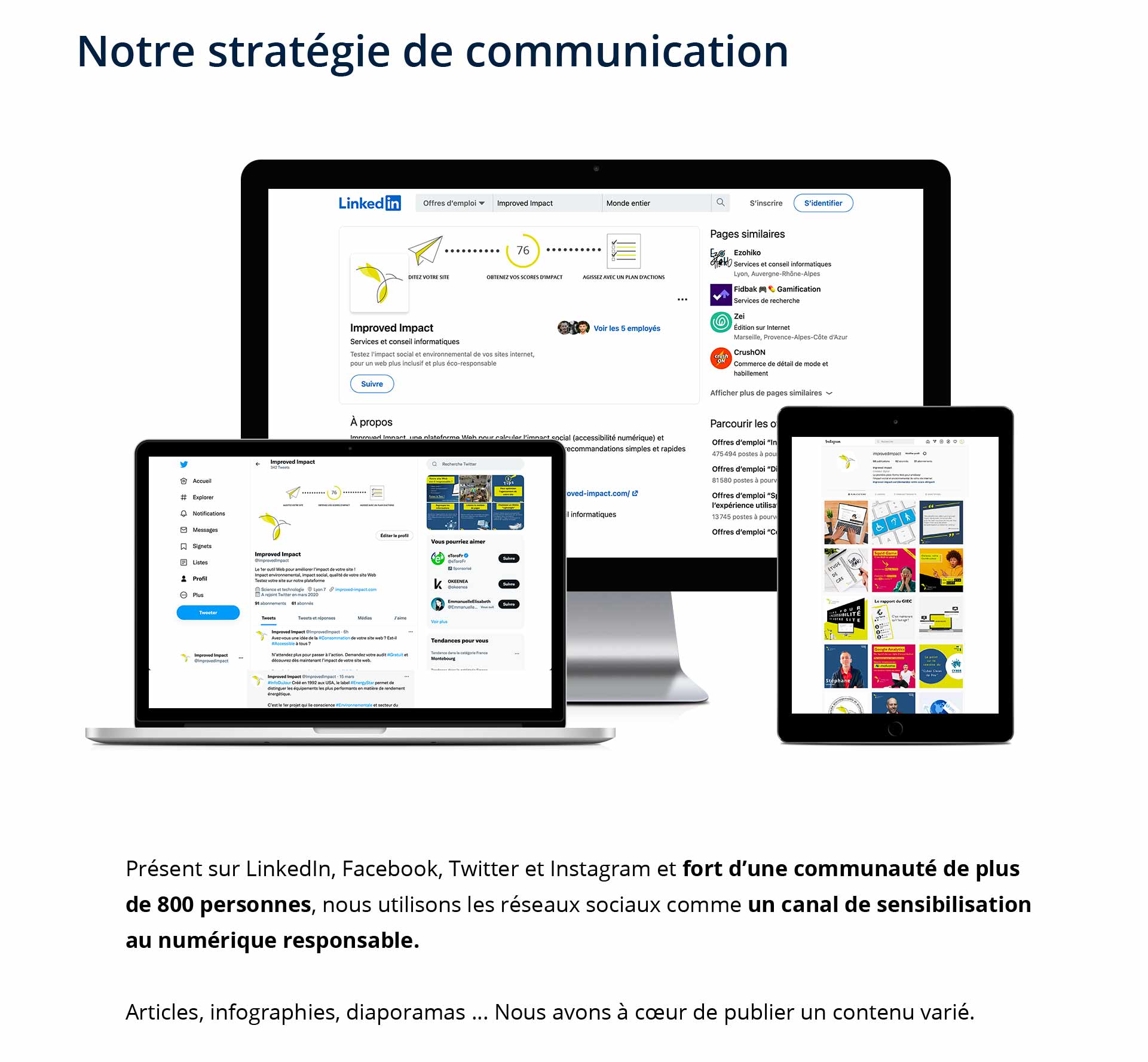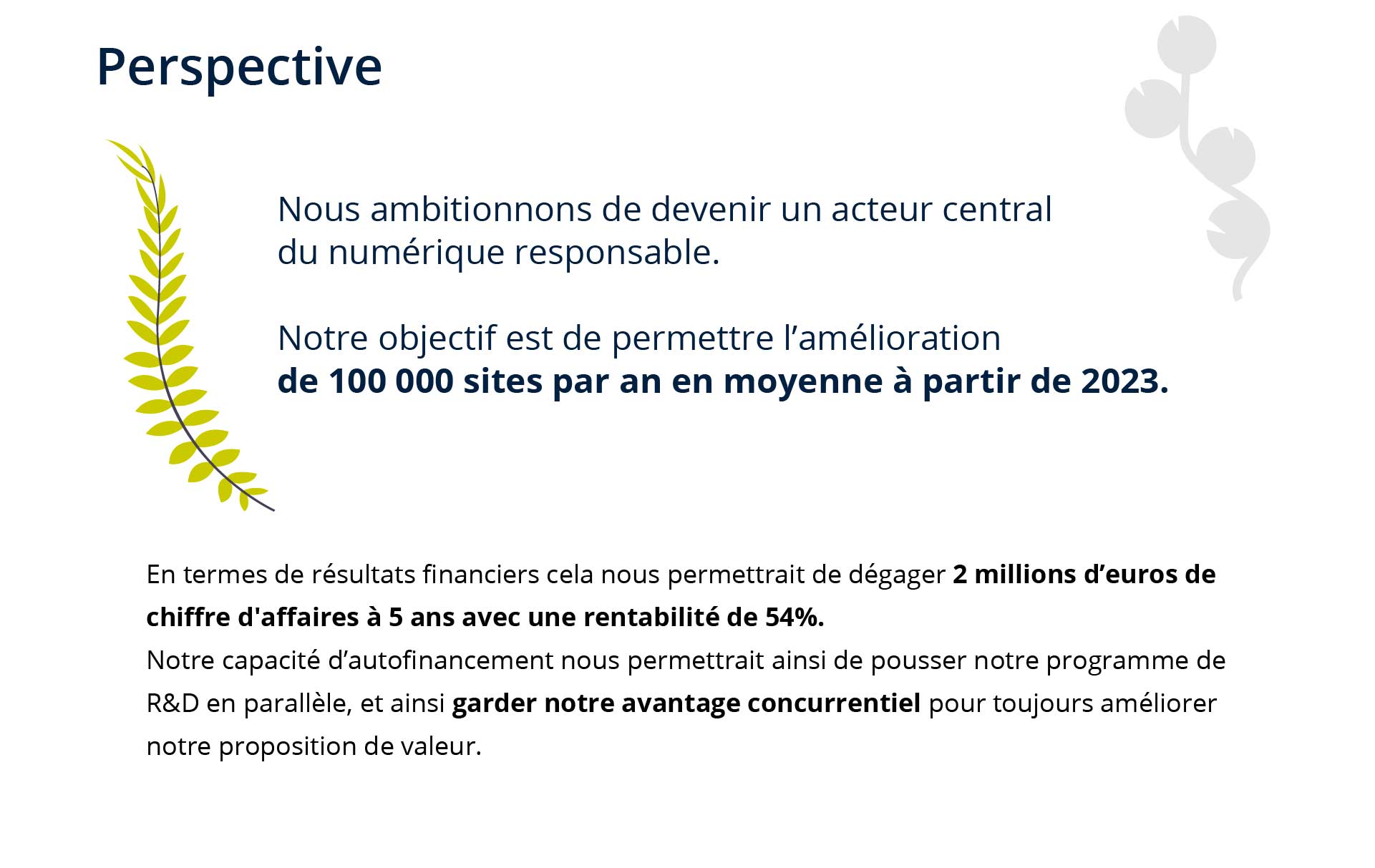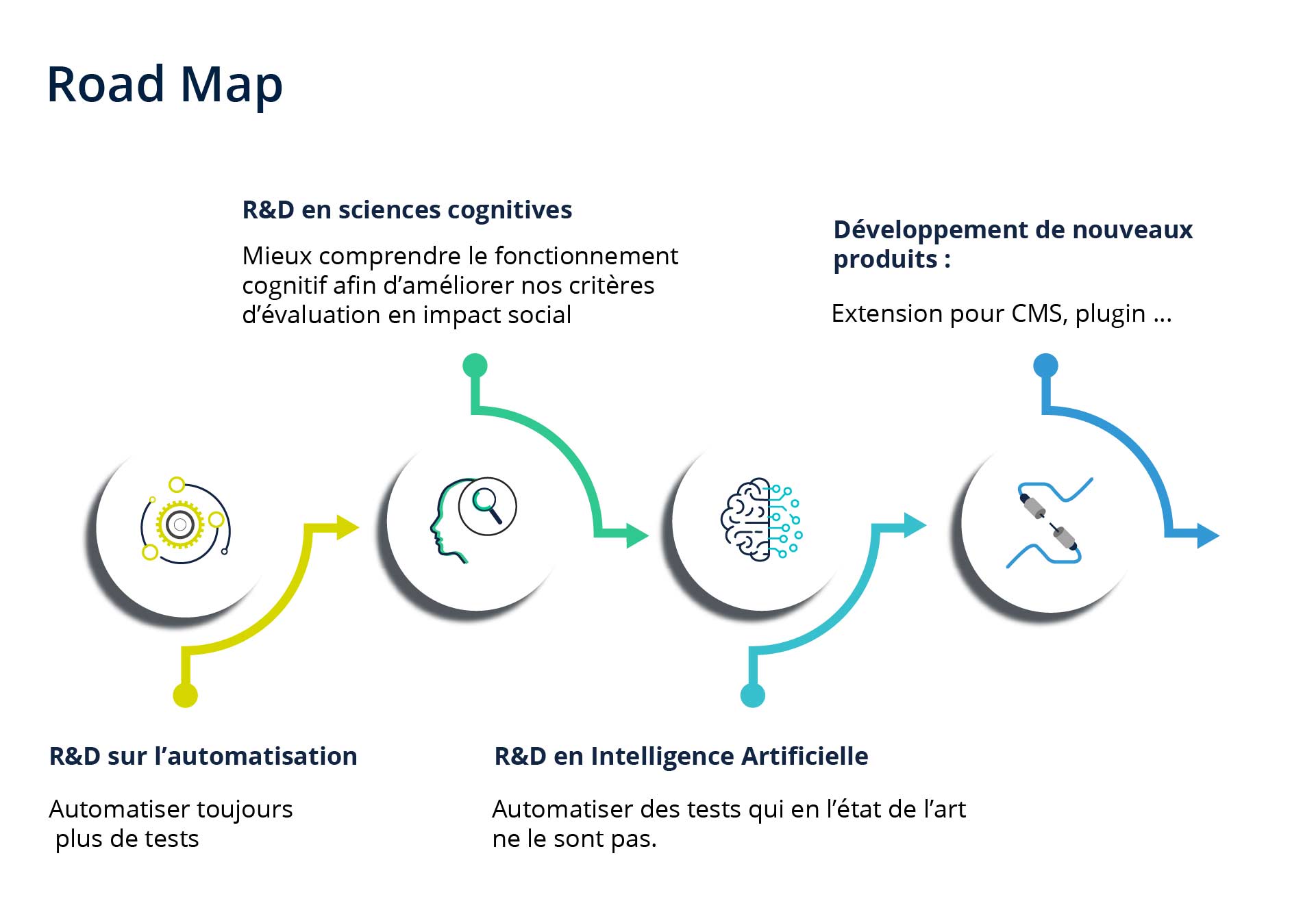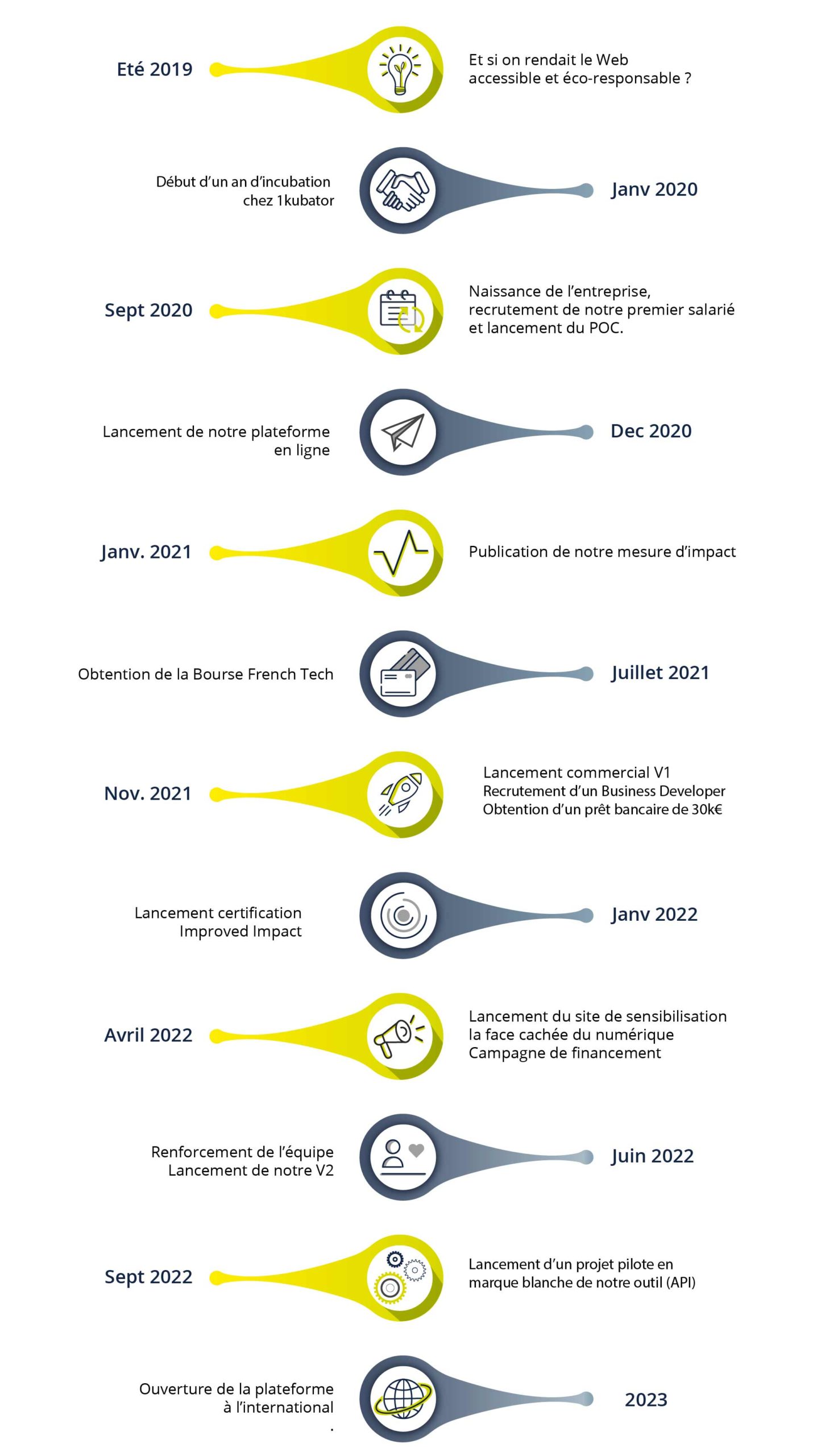 Financial data

Team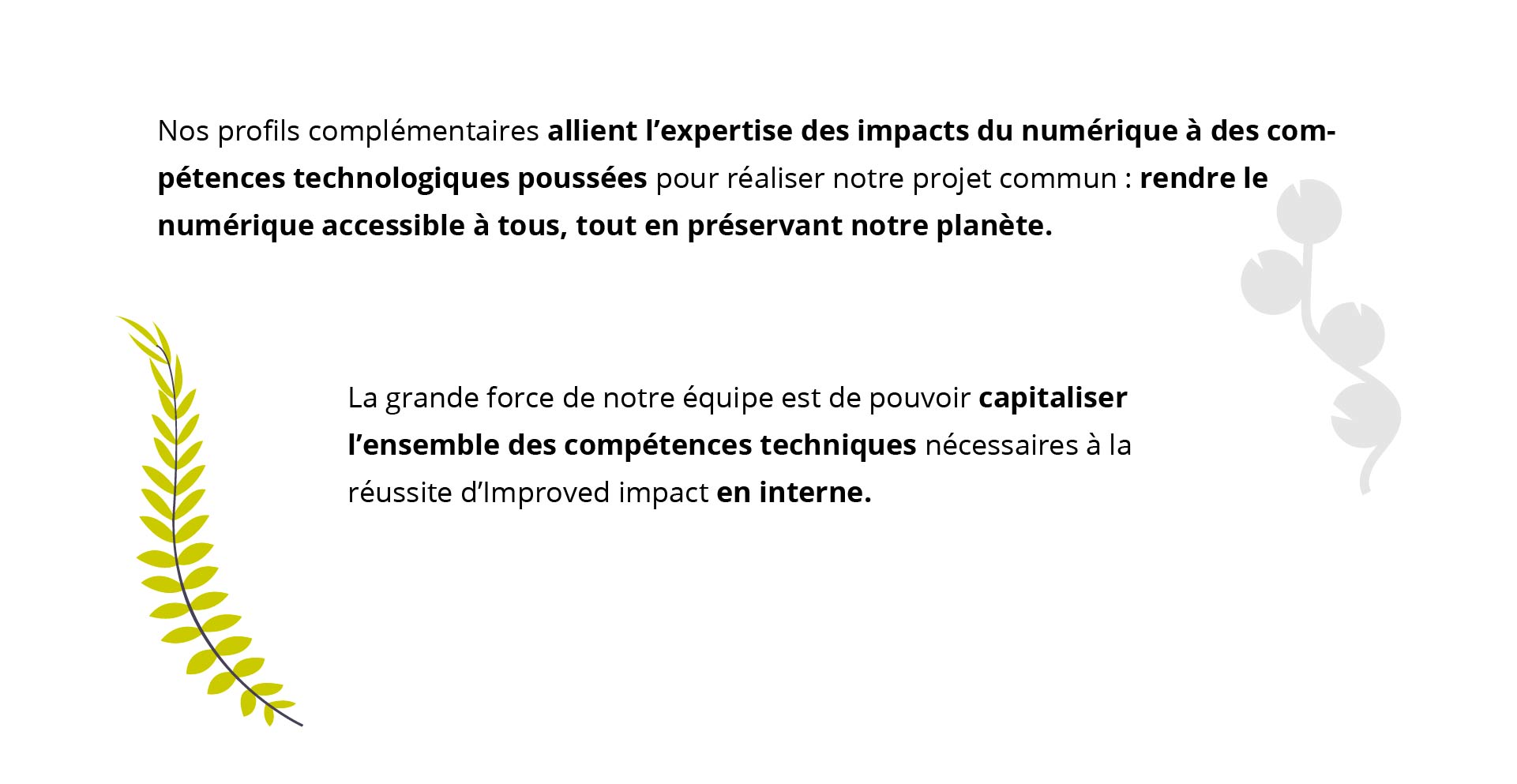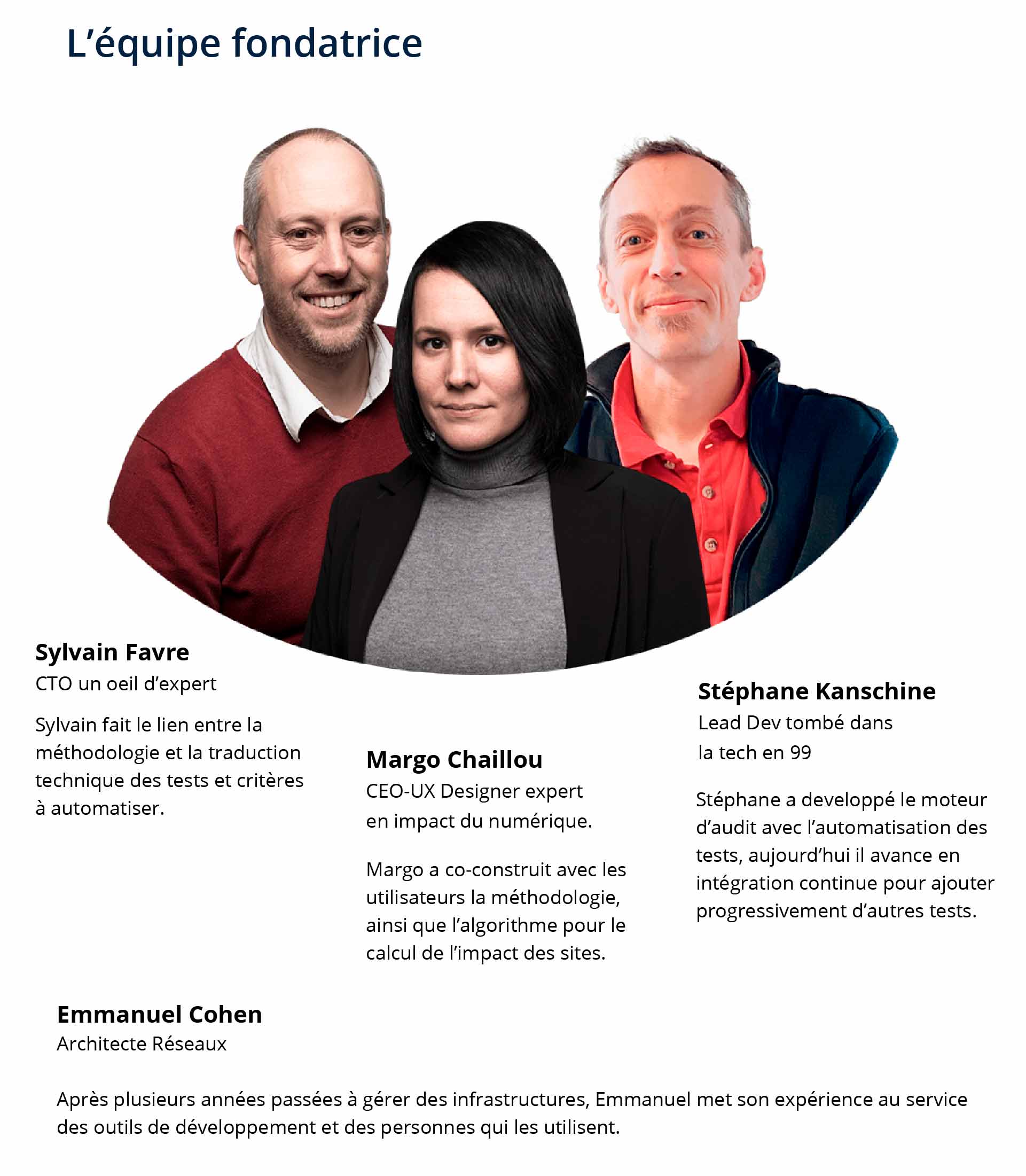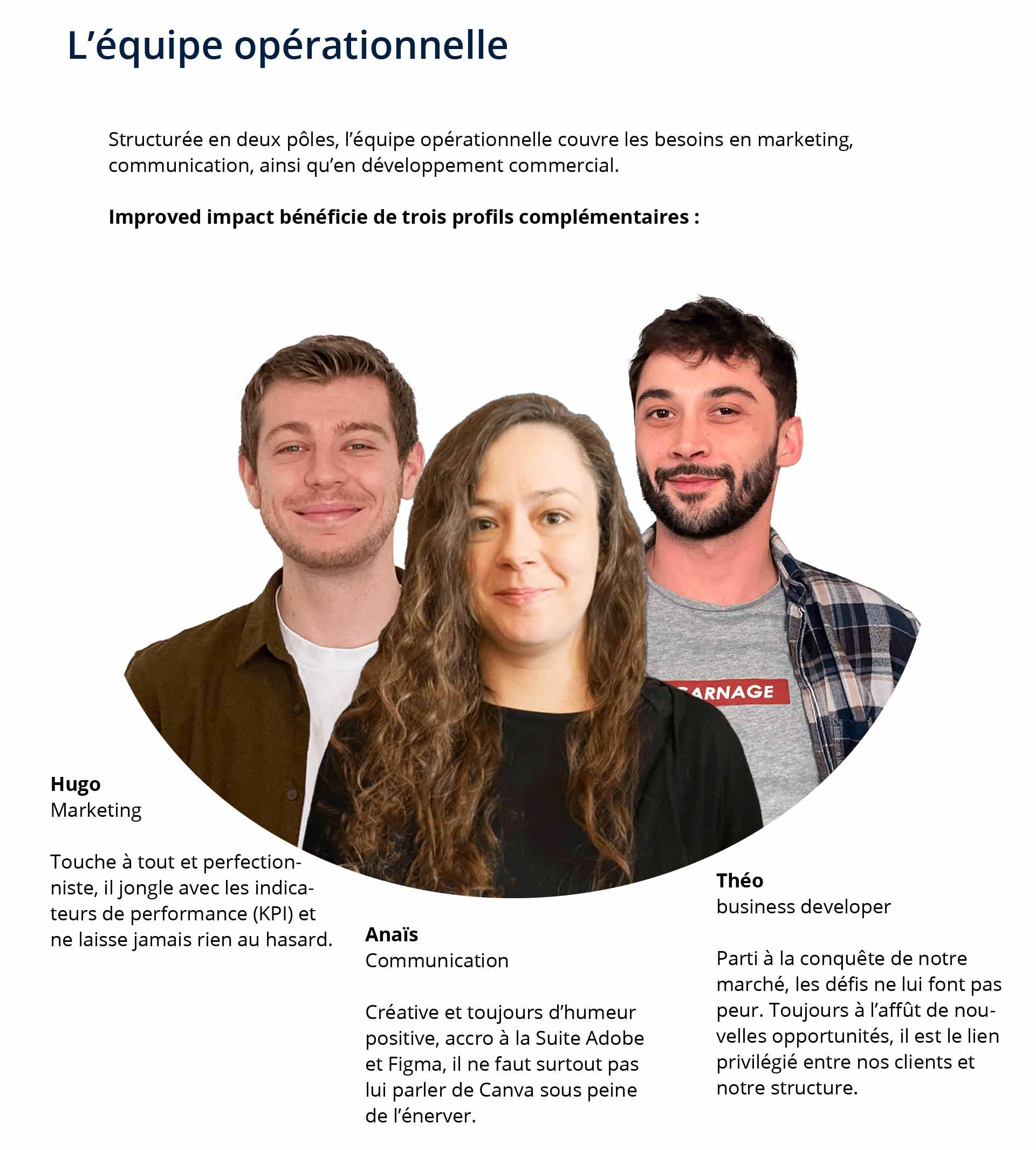 Statistics
The project evaluation and investment statistics
Evaluations
156
personnes ont évalué ce projet.
Préinvestissements
Nombre de préinvestissements : 0
Montant des préinvestissements : 0 €
Impact et cohérence du projet
Economie :

4.2

Environnement :

4.5

Social :

4.3

Autres :

Accessibilité numérique, Excellent projet, Très fort sur la sensibilisation de l'impact du web sur l'environnement et les questions d'accessibilité , improved impact informe sur une source de pollution et de discrimination méconnue et y remédie. , Il est d'actualité, important, d'utilité publique. Sérieusement, Improved Impact est un projet qui doit être financé. , Sur l'accessibilité et la réduction de l'impact environnemental des solutions numériques, Insertion professionnelle, impact social en permettant au Web de devenir accessible s tous, impact ecologique en permettant de rendre résilient les sites web, Effet d'entraînement sur la prise en compte de l'impact environnemental du numérique et la nécessaire sobriété & inclusion des solutions déployées , Au niveau humain également, Accessibilité numérique, L'accessibilité !, Inclusion numérique
Notes attribuées au projet
99 %
des évaluateurs ont donné un avis positif (note supérieure à 2)
Sur ces 155 évaluateurs, 59 personnes ont déclaré qu'ils investiraient en moyenne 442.71 €. Pour un total de 26120 euros d'intentions d'investissement, soit 261.2 % de l'objectif.
ont évalué le risque, en moyenne, à : 2.53 / 5

Remarques
Les internautes aimeraient avoir plus d'informations sur :
Autres informations :
Je ne souhaite pas investir donc pas de question particulière,
Comment l'équipe gagne de l'argent, quels sont ses tarifs, ses clients sont t sa stratégie de développement commerciale ?,
le business model,
le coût du service i.e. à quels types de clients il s'adresse,
Le besoin/ preuves d'achats,
la différenciation par rapport aux outils gratuits existants (analyse green it dans le navigateur...)
Investments
General

… investments validateds par … investors separate.
The investors are … years old on average.
They are …% of women and …% of men.
Only 73 days remaining!
Investment on average per person: … €
Investment minimal : … €
Investment median : … €
Investment maximal : … €

They have invested
…
/ News /
No news at the moment.