/ Return on investment /
Year
1

400000

2

1575000

3

3850000

4

8720000

5

17900000
Targeted return on investment:
x

...
your initial investment in 5 years (i.e. +
...

%
)
Risk of losing the entire investment. Maximum return on investment: x3.
* Tax: Flat tax of 30% on the profit if you declare your income in France. Otherwise, your local tax law applies.

/ Presentation /
Read more

Pitch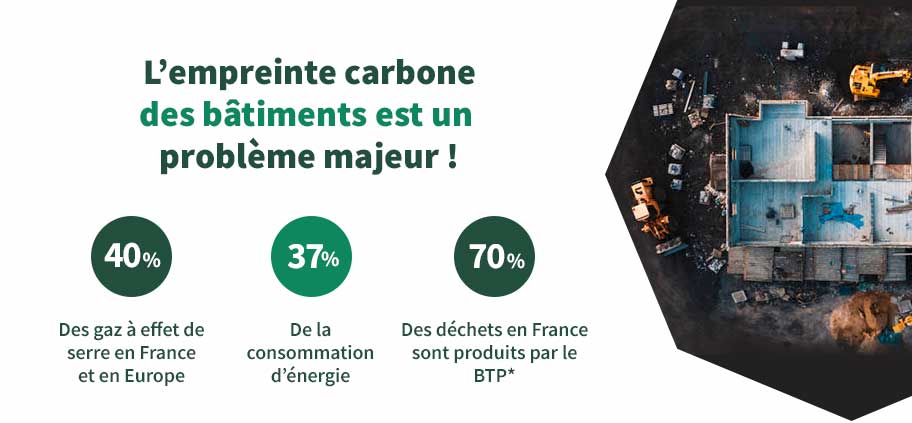 Global warming, scientifically proven, is considered a priority for the European Commission. Buildings represent 25% of greenhouse gas emissions, 37% of energy consumption and 70%* of waste produced, and construction sector is therefore one of the sectors most affected by the challenges of sustainable development.
*Source : "Etude filière déchets du bâtiment" June 2019 (AIMCC, CAPEB,CGI, FFB)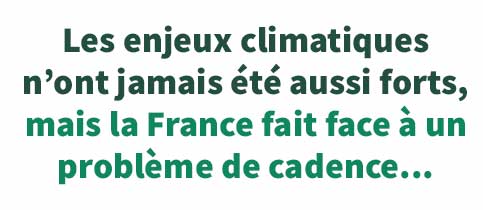 Climate issues have never been greater. States are mobilizing for a decarbonization of the entire value chain of our economy by prioritizing the most polluting ones such as the building sector. This speed problem is the consequence of the weak dynamism of the private sector in terms of eco-design and the lack of expertise of professionals.
At present, architects and contractors who are commissioned by building owners are too generalists to be able to design projects for them that offer optimal environmental performance. Today they are supported by costly environmental consulting firms.  They are costly in terms of time and budget with a minimum of three weeks per project.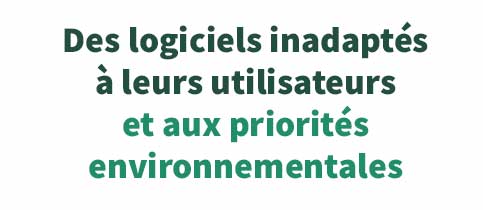 Current architecture software are expensive, non-intuitive and seen as a barrier to productivity. Autocad, the most widespread, has been diverted from its original role: software designed by engineers, for engineers wishing to draw mechanical parts.
*Open letter from the 22 largest UK architectural firms complaining that they have spent £25m in 5 years on this essential architectural drawing tool for BIM*, which handicaps them in their work. Read here
*Digital model of the building.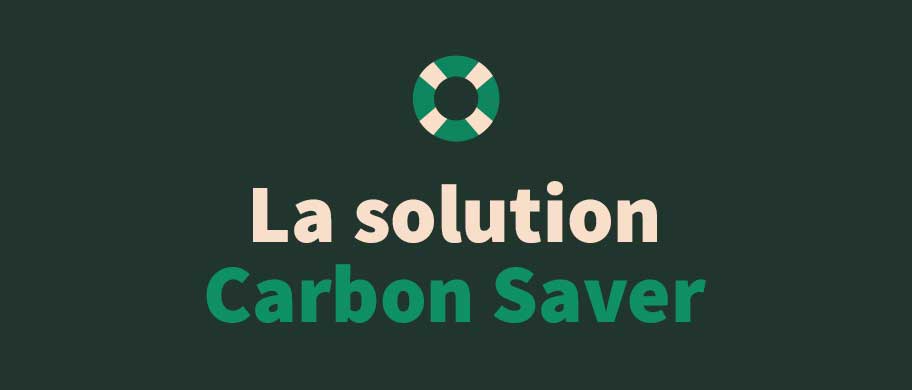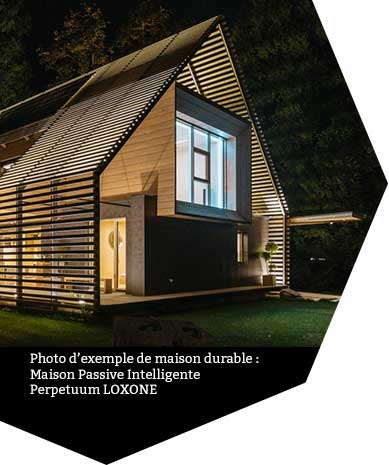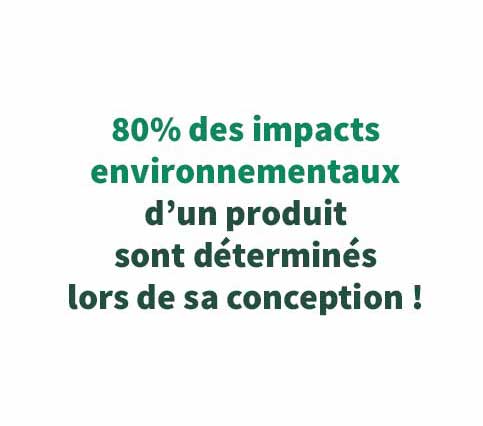 Designed by building specialists and eco-design experts, Carbon Saver helps to renovate and build in an efficient and sustainable way, by intervening in the genesis of architectural projects.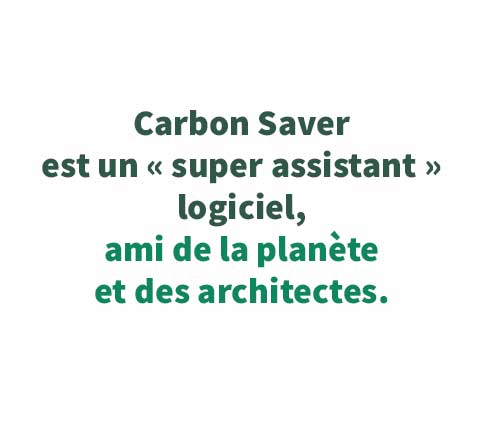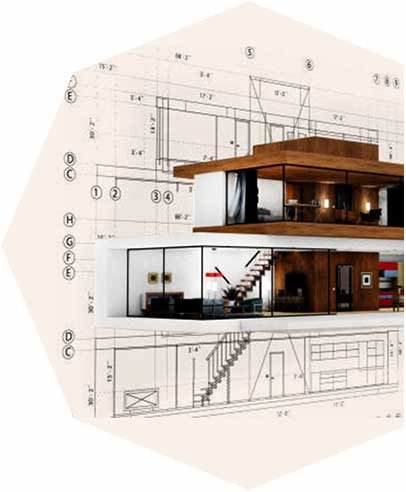 • It suggests to architects the most effective eco-design solutions for their projects.
• It helps them to prescribe the right materials to contractors on construction sites.

Fundraising with WeDoGood
In this new round, we want to raise at least €15,000 to finance our first marketing phase (36K€ raised in uour previous round).
Return on investment: in exchange for your investment, you will receive a quarterly share of Carbon Saver's turnover for 5 years. All investors will receive 1,5% of the turnover for €60,000 (maximum) invested. Your share will be proportional to your investment.
We have adapted our turnover objectives to the current market and according to what we have already done in the form of presales: €170,000 in turnover. Our current customers were desperate to find an eco-design solution that was really easy to use. They were in such a rush to get access to Carbon Saver that they opted to purchase licenses upfront to expedite the delivery of the solution. Thus, to the eco-design of homes, we have added the eco-design of Hotels-Restaurants and Points of Sale (shops).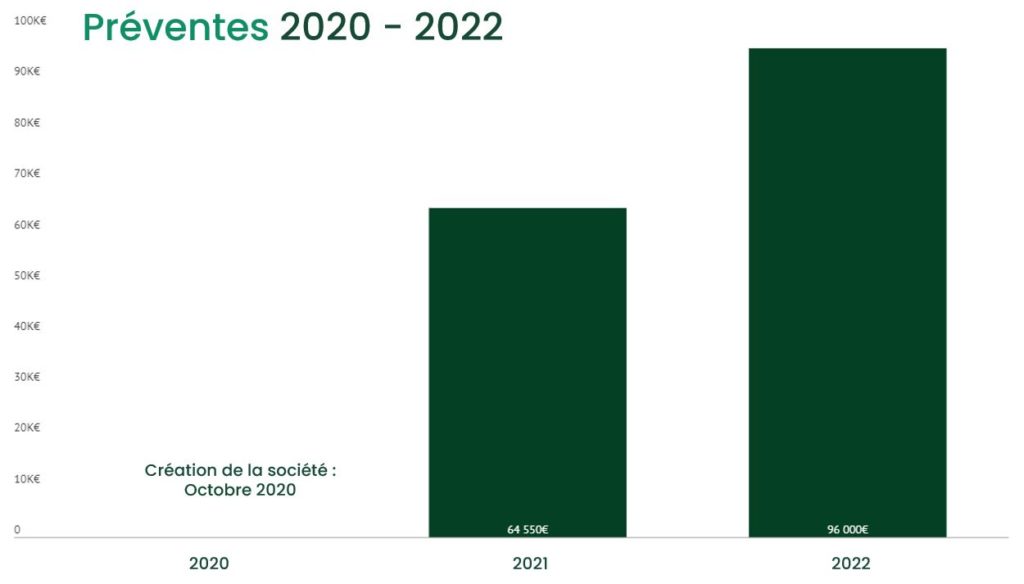 With these promising pre-sales results, we have defined our objectives for the years to come.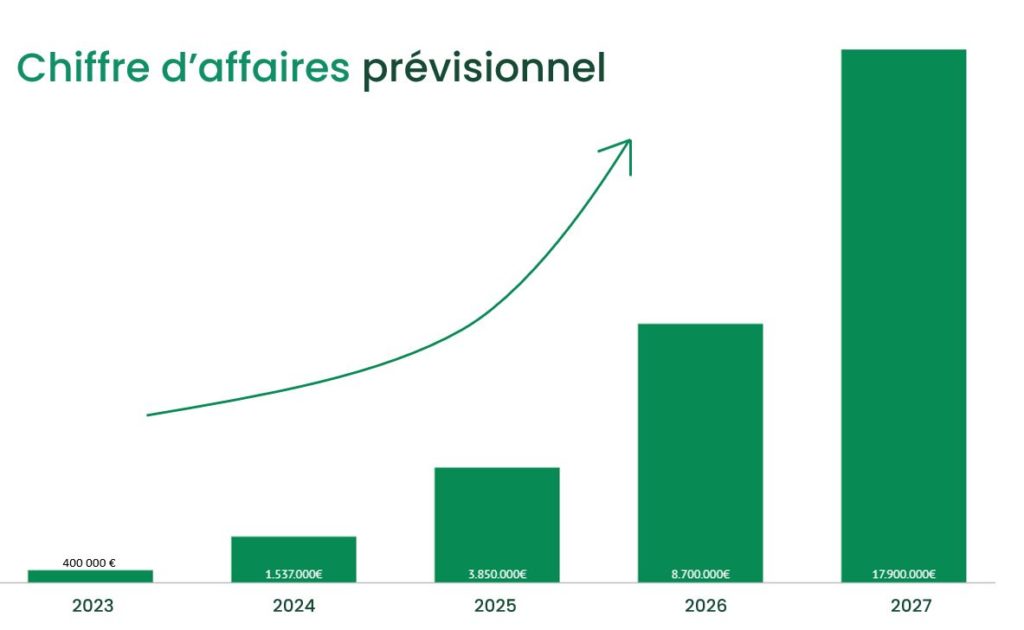 Our partners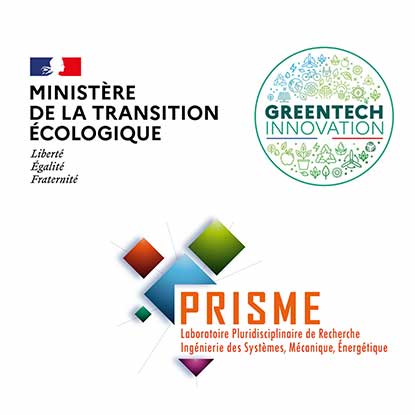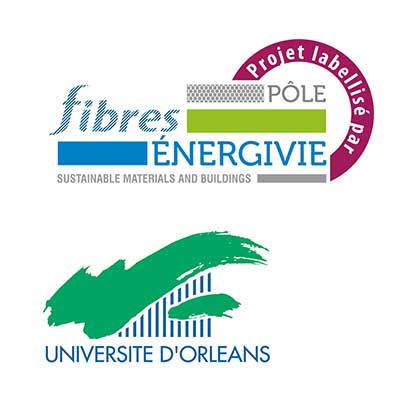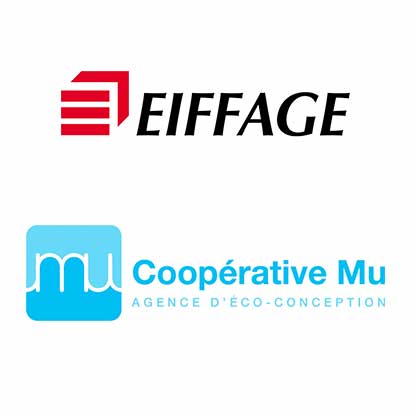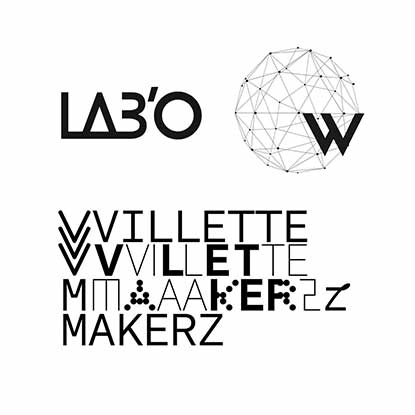 Structure
Carbon Saver is a Simplified Joint Stock Company (SAS) created in 2020 with a share capital of €10,500. It is represented by Nurra Barry who holds 74.38% of the company's shares.



Positive impacts
Environmental Impacts

More than 80% of the environmental impacts of a product are determined during its design, so acting at the genesis of architectural projects has appeared to be an essential element to truly change current practices. Our vision of eco-design leads us to consider the entire life cycle of products, and all the actors involved in production.
The Carbon Saver Score®
Through its ergonomics, Carbon Saver advises the architect in an intelligible way and helps him to communicate this expertise to the end customer, the real decision-maker. Hence the development of the Bat'Impact® score (registered trademark). Thanks to its simplified scale, the Carbon Saver Score, at a glance, the user assesses the environmental impact of his project for a given element and/or for the entire project.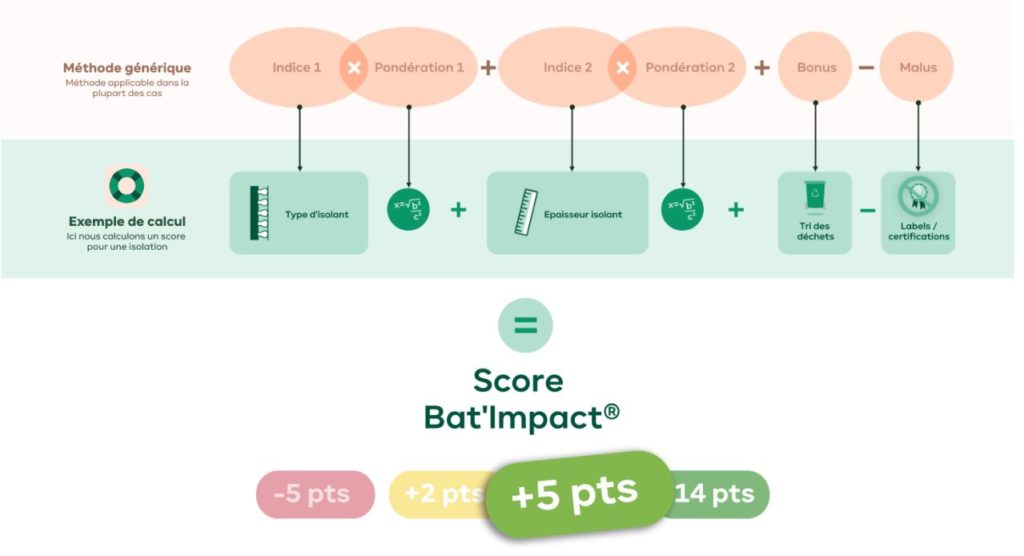 Of course, our Carbon Saver Score® is based on scientific standards and incorporates the concept of Materials Life Cycle Analysis. This visual indicator, permanently accessible, allows the user to improve the impact of his project interactively and to determine priorities to optimize it.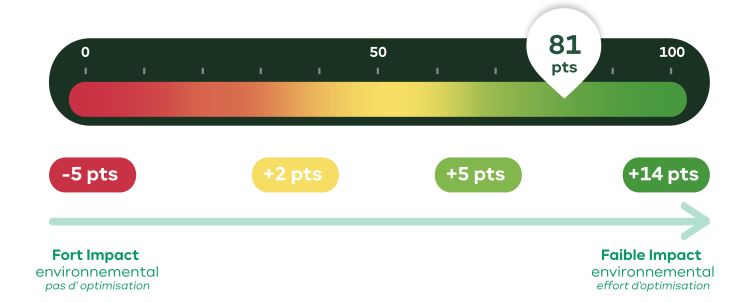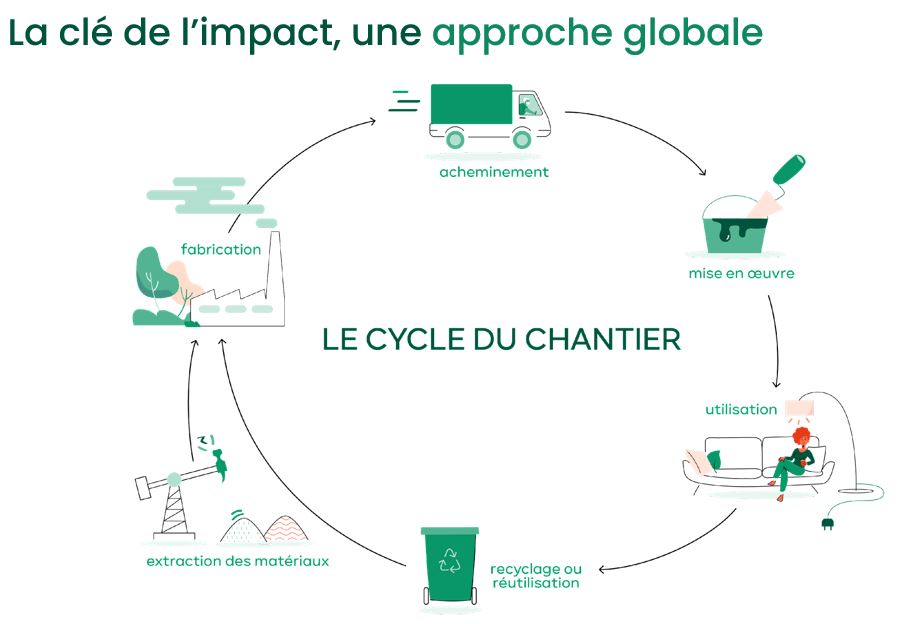 Using the Carbon Saver Score®, Carbon Saver ensures that the environmental impact of buildings is as virtuous as possible and is committed to reducing greenhouse gas emissions by 40%. This involves the use of bio-sourced materials (derived from biomass), a conscientious exploitation of non-renewable natural resources in order to preserve mineral and fossil resources as much as possible, and above all the generalization of the use of renewable resources in order to preserve the fragile balance of biodiversity.
In concrete terms, in order to reduce air pollution, we encourage in particular:
use bio-sourced insulation, low-emission paint
limit floor coverings that emit too many fine particles
optimize the use of transportation vehicles, responsible for 50% of greenhouse gas emissions on a construction site.
These recommendations are far from being exhaustive, they simply give you an idea of ​​the aspects that we take into account.
Anyone wishing to renovate a building and whose architect uses Carbon Saver will be strongly encouraged to be as eco-responsible as possible in their project. The Carbon Saver Score® has the double advantage of helping the architect to decide while helping his client to understand and therefore adhere to the choices that have been made.
According to our forecasts, in 5 years, no fewer than 190,000 projects should be impacted by Carbon Saver and will see their environmental impact drastically reduced. Our tests prove that proper use of Carbon Saver reduces the impact of an average project by 50-70%.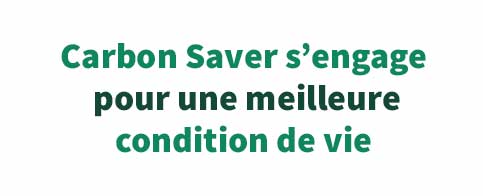 Societal Impacts
Carbon Saver aims to reduce greenhouse gas emissions and energy consumption. To help ensure that one of the dirtiest and most essential sectors of our economy is as environmentally friendly as possible. It is therefore the entire population that is affected by our project and that would benefit from a better quality of life if successful.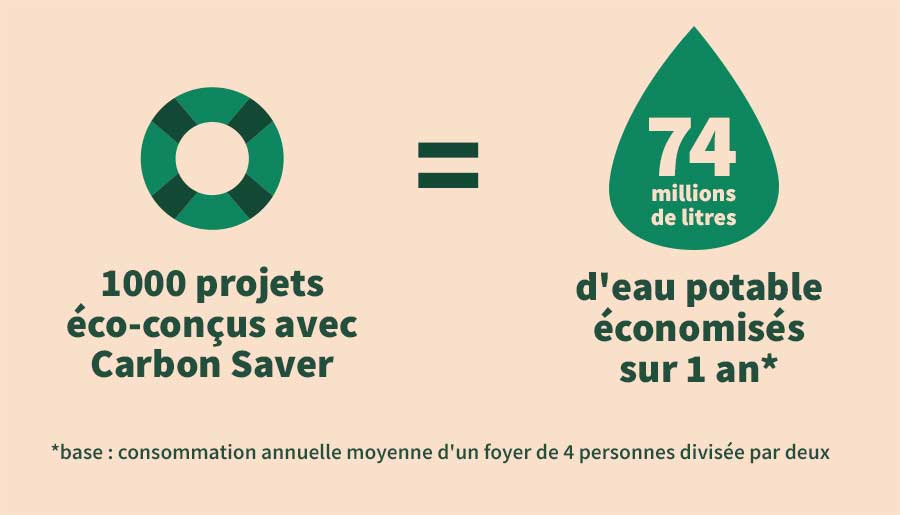 Impacts on the profession of architect
We improve the daily life of architects:
The functionalities of Carbon Saver make it possible to semi-automatically draw the daunting tasks of architects taking into account the local legal standards. This gain in productivity improves the working conditions of architects who sometimes have to draw in a hurry. 72% of them work alone and suffer from a much too heavy workload, a source of delays and human errors.
This is as many customers who will benefit from a 30% productivity gain according to our community of architects. It is also the possibility of working wherever they want because our solution will be usable on PC, Mac, Tablet and Smartphone.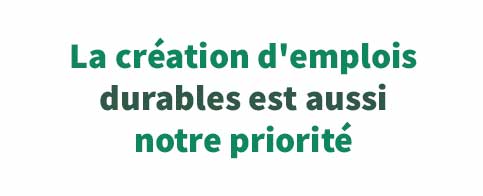 Economic impacts
We are committed to creating sustainable jobs in France et in all parts of the world that we target (North America, Asia). We have already recruited three professionals and our ambition is to recruit more than twenty employees, including developers, engineers, doctoral students and user support.
Even more, thanks to our service, thousands of building professionals will benefit from a significant gain in terms of productivity and budget management thanks to our integrated costing tool. Construction workers who will work in an environment more favorable to the preservation of their health, and inhabitants who benefit from a virtuous and more pleasant living environment on a daily basis.
A committed company
▶ Economic level
Local commitment: creating jobs locally

Open source innovation for some of our creations (available on GitHub)
▶ Social level
Employee working conditions: 4-day week, 2-month paternity leave

Recruitment policy: a policy of non-discrimination, the entire team is involved in the recruitment process
▶ Environmental level
The environmental impact is the purpose of Carbon Saver. By creating the Carbon Saver Scoret®, we hope to help popularize eco-design applied to housing.

Saving natural resources: waste sorting, use of second-hand office equipment, "green IT" approach

Commitment to biodiversity, in particular to the project's activity spaces: the premises are close to soothing natural spaces (edges of the Loire in Orléans, in the heart of the Parc de la Villette in Paris)

Measurement, limitation and compensation of the environmental footprint: sorting of waste, priority for cycling, public transport and clean vehicles

Guide to ecodesign one's individual home accessible to all


Strategy
Act at the source
In order to allow more and more projects to be more and more virtuous, it is essential to act at the source, and to reach as many people as possible. This is the raison d'être of Carbon Saver and it is what dictates our strategy.
Make eco-design the basis of any housing project with a simple and practical tool
Democratize the use of eco-design, in particular thanks to Carbon Saver Score®
Simplify the use of eco-design thanks to all of Carbon Saver's tools
Educate, raise awareness: training and helping to create generations of enlightened home designers will always be in our DNA. This approach is now reflected in increasingly popular webinars and an eco-design guide.
Tomorrow, face-to-face events and training will take place in as many territories as possible.
Reach as many professionals as possible
Carbon Saver has chosen to be as close as possible to the working habits of its future users and to involve them in its creation process, then in its development. From the outset, we made the choice to slip into their work habits and to be compatible with the most widely used software and the standards in force (including BIM). We made the following choices:
Co-create the solution with our community of professionals
Propose features that improve productivity (assisted drawing) in order to involve the entire profession, including those most resistant to eco-design
A profitable and powerful business model
To have an impact, it is essential that Carbon Saver becomes a solid and lasting player. We therefore made the following choices:
A SaaS (Software as Service)* platform which will first be distributed in France and then internationally
A solution that can be purchased as a subscription, for a regular and predictable income
Strategic partnerships: Carbon Saver joins forces with major partners to increase its reach and therefore its impact (Ministry of Ecological Transition in France, city of Chicago and major institutional players).
Intellectual property, Carbon Saver's other treasure
Carbon Saver, innovates on two original axes: eco-design methodology (including Carbon Saver Score®) and Artificial Intelligence (automation + signal and image processing combined). We have been selected to join the "Start'up" program of the French National Institute of Intellectual Property and as such, we benefit from privileged monitoring. 
Patent filings in preparation
Partnership agreement with the University of Orléans
A process to protect our innovations internally and externally

Financial data
Target profitability

x3,00 en 5 ans

(+200,00 % raw)




Risk of full loss of investment, maximum gain: x3




Minimum gain as long as the company is in business: x1,15

Royalties paid quarterly

0,76 % maximum




% of turnover paid to all investors, for 30 345,00 € raised, proportional to the amount raised
Revenues and funding project
We have already gathered 15 000,00 €
Trois business angels de Carbon Saver ont décidé d'investir davantage pour garantir le succès de notre lancement.
Over the 12 months preceding the fundraising, we achieved 92 600,00 € in turnover.

Carbon Saver's fundraisings on WE DO GOOD

Current fundraising - 6 895,00 €
09/09/2021 - 35 606,00 €
23/06/2023 - 29 655,00 €


| | Year 1 | Year 2 | Year 3 | Year 4 | Year 5 |
| --- | --- | --- | --- | --- | --- |
| Number of sales | 45 | 124 | 299 | 667 | 1348 |
| Projected revenue | 400 000,00 € | 1 575 000,00 € | 3 850 000,00 € | 8 720 000,00 € | 17 900 000,00 € |
Your investment
By investing, you subscribe to Carbon Saver for a royalty on the company's turnover, proportional to your investment. The total investors will receive 0,76 % from the turnover achieved each year for a fundraising of 30 345,00 €.
If Carbon Saver realizes its forecast, the return for each investor will be 200,00 % gross to 5 years.
Calculate my return

What happens if the forecast is not reached?
In the event that the forecast is not reached after 5 years and the activity continues, Carbon Saver will continue to pay the royalties until a return of 1,15 times the amount invested is reached.

When do payments start?
The Royalty is transferred over a period of 5 years from 01/01/2024 and will be paid to investors on a quarterly basis.

All these elements will appear in your contract during the investment.

See the standard contract
This contract is a model, it does not serve as a real contract.
Provisional payment schedule
Attention: these figures are based on an estimate of our turnover. It's up to you to evaluate the forecast and the strategy to estimate whether you can expect to earn more or less than the announced annual return.
Estimated compensation on income of:
Date of payment
2024
January, February, March
15/04/2024
April, May, June
15/07/2024
July, August, September
15/10/2024
October, November, December
15/01/2025
2025
January, February, March
15/04/2025
April, May, June
15/07/2025
July, August, September
15/10/2025
October, November, December
15/01/2026
2026
January, February, March
15/04/2026
April, May, June
15/07/2026
July, August, September
15/10/2026
October, November, December
15/01/2027
2027
January, February, March
15/04/2027
April, May, June
15/07/2027
July, August, September
15/10/2027
October, November, December
15/01/2028
2028
January, February, March
15/04/2028
April, May, June
15/07/2028
July, August, September
15/10/2028
October, November, December
15/01/2029
Risk factors
Key risk factors related to the activity and project
Risk related to the financial situation of the company
Currently, prior to the completion of the fundraising of this offer, the company Has, with sufficient net working capital to meet its obligations and cash flow needs for the next 6 months.
Sources of funding under consideration in connection with the project presented for the next 6 months:
Le Chiffre d'affaires est notre principal objectif de financement :
- 10 abonnés : nous assurons nos dépenses vitales.
- 20 abonnés : la totalité des besoins essentiels de l'entreprise sont assurés
Au delà, nous allons pouvoir financer notre développement et des recrutements pour soutenir notre développement, y compris les évolutions de la solution.
A partir du moment où nous aurons démontré une capacité à attirer des abonnés et à les conserver, nous pourront déclencher des financements complémentaires : ouverture du capital à des investisseurs privés, subventions de la BPI et emprunt bancaire, notamment auprès de La Nef. 
Le climat financier actuel s'est durci, il est possible que nous ne parvenions pas à lever des fonds. Il faudra alors essentiellement s'en remettre à notre chiffre d'affaires et continuer à limiter nos frais pour assurer notre développement.
No.B.: over time, new risks may emerge and those presented may evolve.

To receive our detailed business plan, contact us at nurra@carbon-saver.com

Team




Nurra Barry, co-founder 
Nurra Barry has held positions as Digital Business Manager in France and internationally within the Auchan, BNP, AXA and MetLife groups. Nurra Barry launched the first e-commerce site of the Auchan brand in 2002 and has had up to 34 countries under its responsibility within the AXA Group. As part of her digital functions, she helped deploy several large-scale IT projects.
Her career took a decisive turn when she decided to train in interior design in the United States in 2012 (Parson's, NYC), driven by her passion for this profession. On her return, she combined her experience and her new skills to co-found her first start-up specializing in interior design: MISM. This will be followed by five years of intense apprenticeship in entrepreneurship. From the end of 2018, Nurra Barry worked on the Carbon Saver project with Loïc Calvy. During this phase which precedes the creation of the company, they focus on eco-design and the analysis of technical feasibility.
Loïc Calvy, co-founder 
Loïc Calvy began his career in a web agency in 2001. Since then, he has held increasingly complex Technical Management positions, initially in agencies and in IT development companies, managing up to 80 people. In 2012, Loïc Calvy took part in the CoorpAcademy adventure as a partner, in collaboration with Polytech Lausanne. CoorpAcademy is a MOOC based on Machine Learning launched by Jean-Marc Tassetto, previously Managing Director of Google France. CoorpAcademy is distributed in Saas mode (Software as a Service) in France and internationally and has been acquired in 2022.
Subsequently, Loïc Calvy supported various start-ups in their technological rise on behalf of investment funds such as Serena Capital. Recently, Loïc Calvy implemented the entire computer system of the last fashion "Maison" of the LVMH Group: Fenty. Loïc Calvy is also a partner at Bloomays, a recruitment and job placement company specializing in IT. For Carbon Saver, Loïc Calvy will form a complete technical team, capable of evolving independently.

Jérémie Taubes, employee 
Jérémie Taubes practiced graphic design and web design for a long time before converting to the design of experiences and digital products at the Gobelins Institute. UX design methods open new perspectives for innovation to companies in all fields. In the case of Prismamedia, Jérémie Taubes' skills have helped improve the rate of conversion of prospects into customers as well as the satisfaction of users of digital subscriptions to the group's magazines.
For Carbon Saver, Jérémie Taubes contributed to understanding the expectations of our community of architects and thus to the functional orientation of our software. This is a key know-how, inseparable from Carbon Saver's co-construction approach.
Rémi Alvergnat, employee
Rémi Alvergnat has extensive experience in the development and maintenance of modern web applications (Software as a Service). He has also supervised technical teams in the context of numerous projects, within startups, Information Systems Departments and Digital Service Companies (ESN), and is certified in agile methods. For Carbon Saver, supports the development, operation of the product and associated technical services, and provides support and technical expertise to the rest of the team.
Rodolphe Habegger, employee
Rodolphe Habegger has been evolving in the middle of the development of high value-added web applications for 17 years, he started in a startup, then evolved in various ESN more or less large. He has a solid technical background due to his multidisciplinary experience and he has been supervising the management of complex projects for several years. Accustomed to driving the design and development of applications in Agile Scrum mode, he knows the importance of understanding the need and the user experience over the long term. For Carbon Saver, he organizes and manages all the work and operational schedules of the application. He is the privileged interlocutor of the team and the customers, guarantor of the keeping of the commitments and the planning.
Rym Ben Bachouch, scientific advisor
Rym Ben Bachouch is a lecturer at the University of Orléans. She carries out her research activities within the PRISME laboratory in the IRAuS department (Image, Robotics, Automation and Signal) in the Automation axis. His research topics relate to robust optimization and data fusion for smart homes. His research work will allow us to generate "intelligent designs", for projects more suited to our climate challenges.
Yves Parmantier, scientific advisor
Yves Parmantier is a research engineer and head of the automation sensors division, a technology transfer structure at the University of Orléans. After a career of 12 years as technical director of an electronics SME, he joined academic research in 1996 before becoming interested in the links between research and the business world. As such, he has set up more than 100 collaborative projects on themes related to sensors, smart buildings and health.



The company was created in November 2020, the result of a long reflection. Nurra Barry's previous start-up helped identify the need that Carbon Saver fills.

This was followed by lengthy research work on the feasibility of Carbon Saver with Loïc Calvy, Technical Director. Nurra Barry had initially co-founded a start-up in the field of interior architecture: Mon Interieur Sur Mesure (MISM). The concept was simple: MISM captured its private clientele on the Internet, using digital marketing techniques. Then, the client was assigned to one of the 150 freelancers in the network of architects and interior designers. Thanks to its management tool developed in-house and its salaried interior designer project managers, MISM played the role of project manager and checked each deliverable before making it available to the client.
MISM has carried out more than 2000 interior design projects, from studio renovation to elevation throughout France and Benelux for 5 years (2014 – 2019). The training seminars organized by MISM, the constant exchanges with architects and the personal experience of Nurra Barry (an interior designer herself) have highlighted the glaring lack of IT tools in the profession. This is how the idea of ​​Carbon Saver was born.
Carbon Saver obtained the Green Tech Innovation Label from the Ministry of Ecological Transition in the fall of 2020 and the Pôle Fibers Energivie label in the spring of 2020 (competitiveness cluster dedicated to sustainable buildings and building innovation).
Since then, the Carbon Saver team has worked hard to deliver versions that make it possible to eco-design homes, hotels-restaurants and points of sale (shops).
The company was noticed by Challenge magazine in March 2022 as one of the 100 start-ups in which to invest in 2022.
In the spring of 2022, Carbon Saver was selected by Gener8tor, a Top US start-up accelerator present in more than 30 communities in the US. This approach met a dual objective: to prepare for the internationalization of the company and to integrate Genr8tor with its experience and its network into its capital. Gener8tor invested €100,000 in Carbon Saver in August 2022.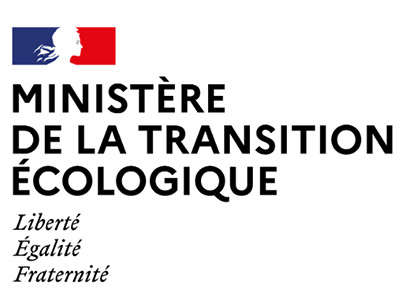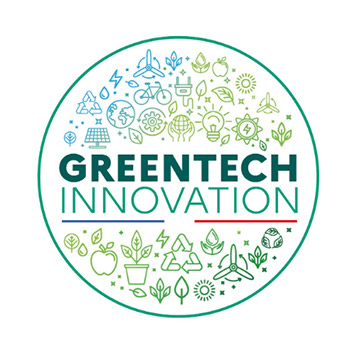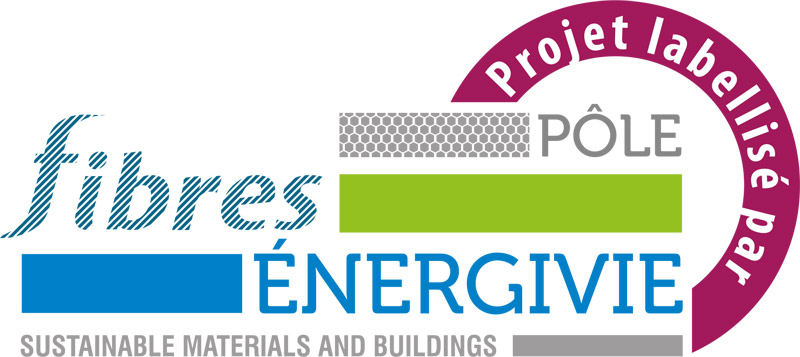 Statistics
The project evaluation and investment statistics
Investments
General

… investments validateds par … investors separate.
The investors are … years old on average.
They are …% of women and …% of men.
Investissement terminé
Investment on average per person: … €
Investment minimal : … €
Investment median : … €
Investment maximal : … €

They have invested
…
/ News /
No news at the moment.