/ Return on investment /
Year
1

290535

2

670436

3

1404359

4

2549638

5

4499414
Targeted return on investment:
x

...
your initial investment in 5 years (i.e. +
...

%
)
Risk of losing the entire investment. Maximum return on investment: x4.
* Tax: Flat tax of 30% on the profit if you declare your income in France. Otherwise, your local tax law applies.

/ Presentation /
Read more

Pitch
The show must go on !
Soixante-neuf, c'est le nombre de contributeurs qui ont accordé leur confiance à AIbstract et qui ont permis le succès de notre campagne de financement participatif !
Grâce à eux nous avons pu atteindre et même dépasser notre premier objectif de 40 000€ et pour cela nous leur exprimons notre totale reconnaissance.
Mais l'aventure ne s'arrête pas là !
Notre campagne se prolonge jusqu'au 17 décembre et avec votre aide nous atteindrons les paliers supérieurs de notre campagne.
Prochain objectif : Réunir 55 000 € grâce auxquels nous procèderons à la création d'un poste de Chargé de Marketing pour soutenir l'essor d'AIbstract.

Positive impacts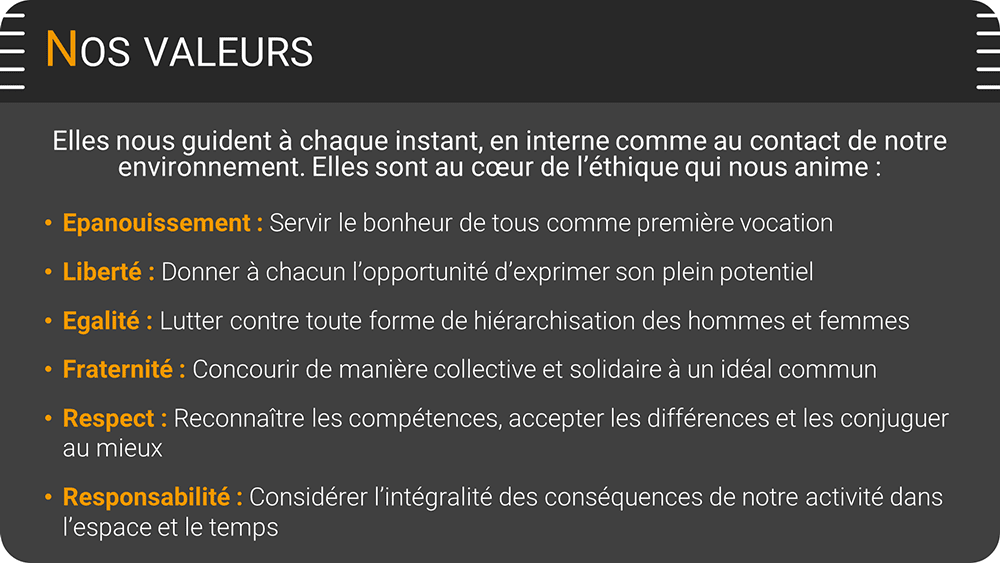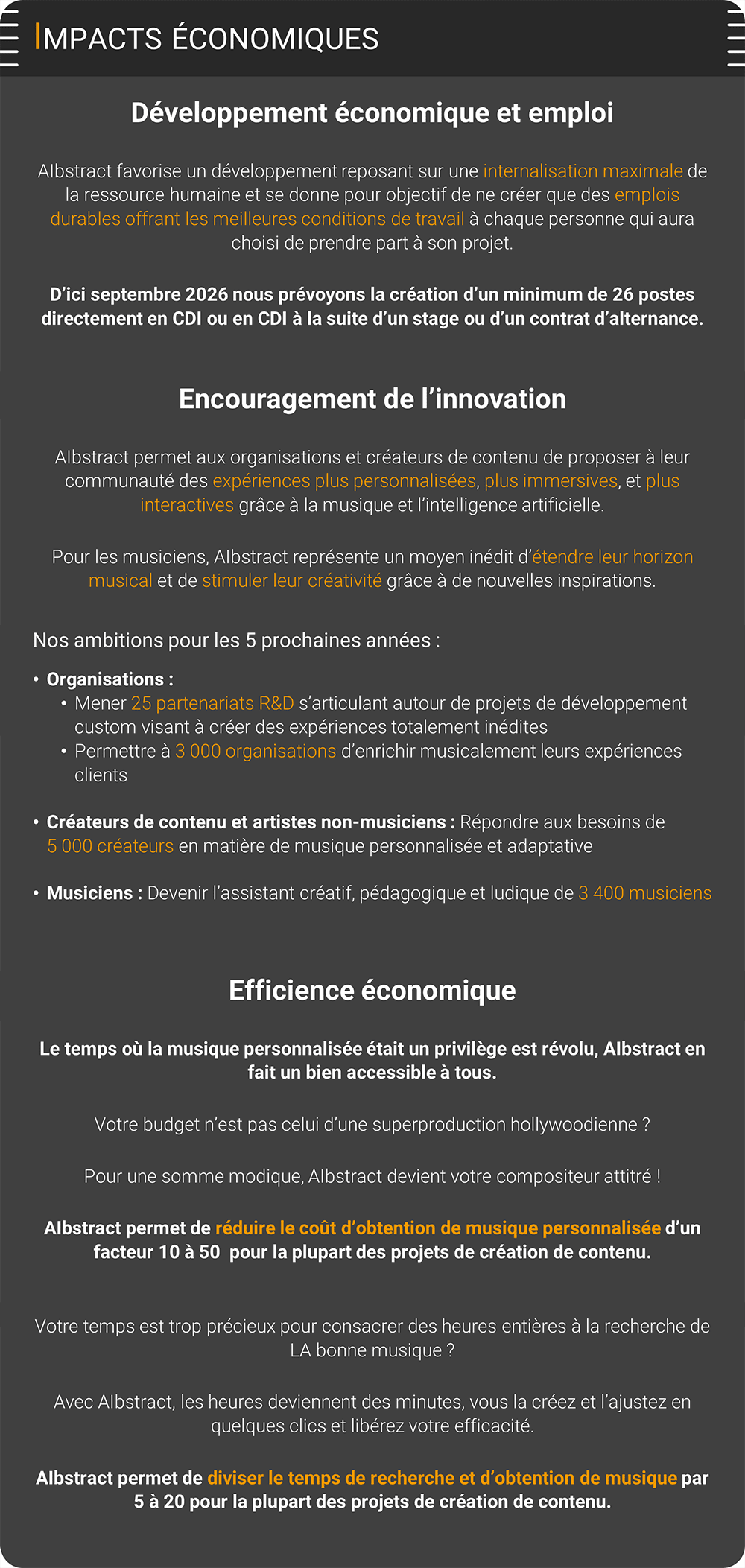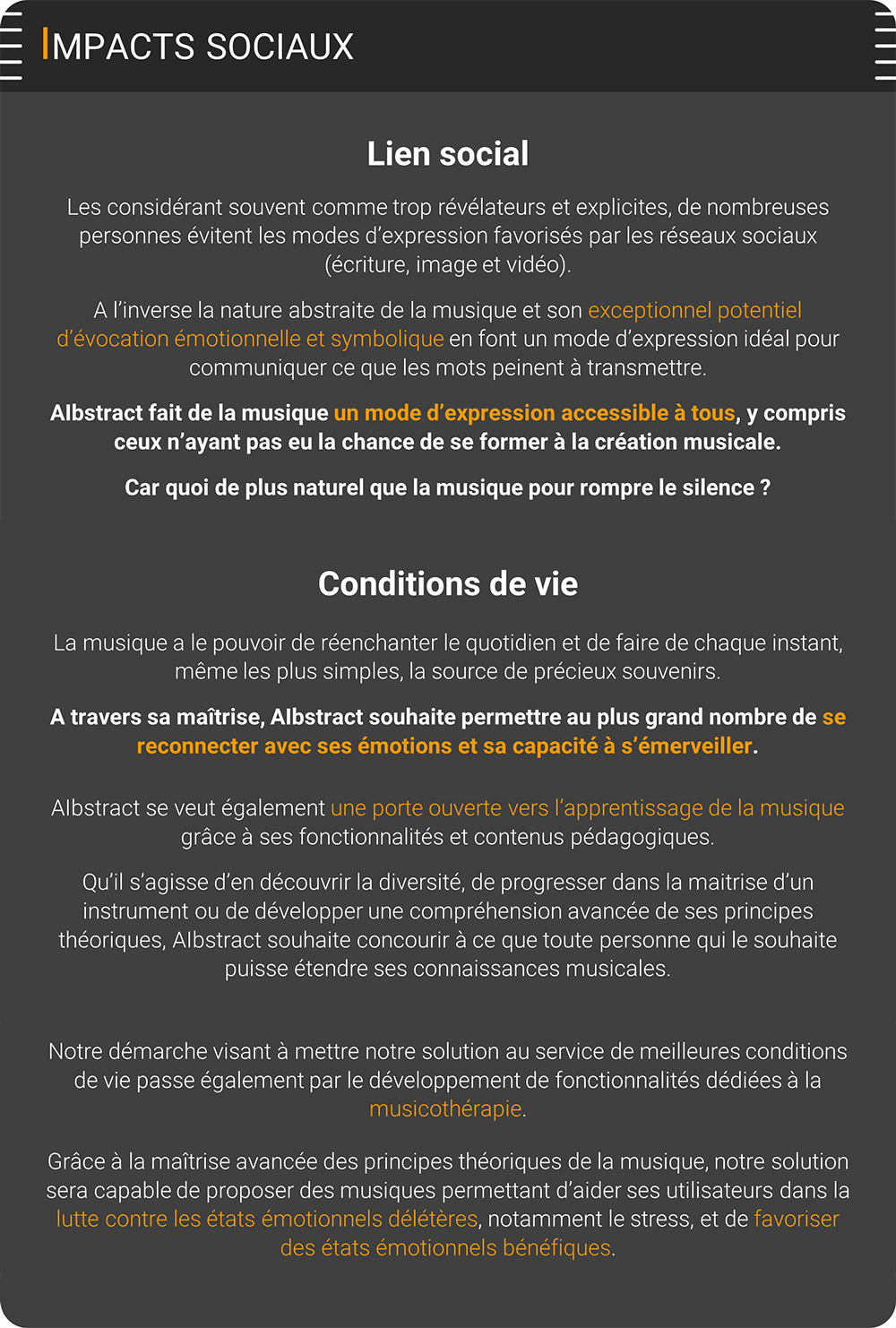 Team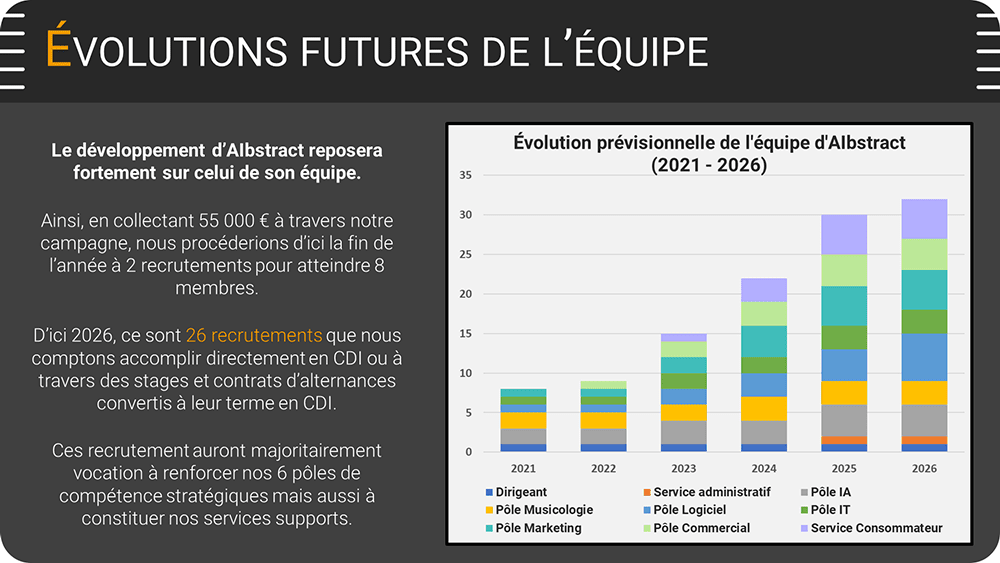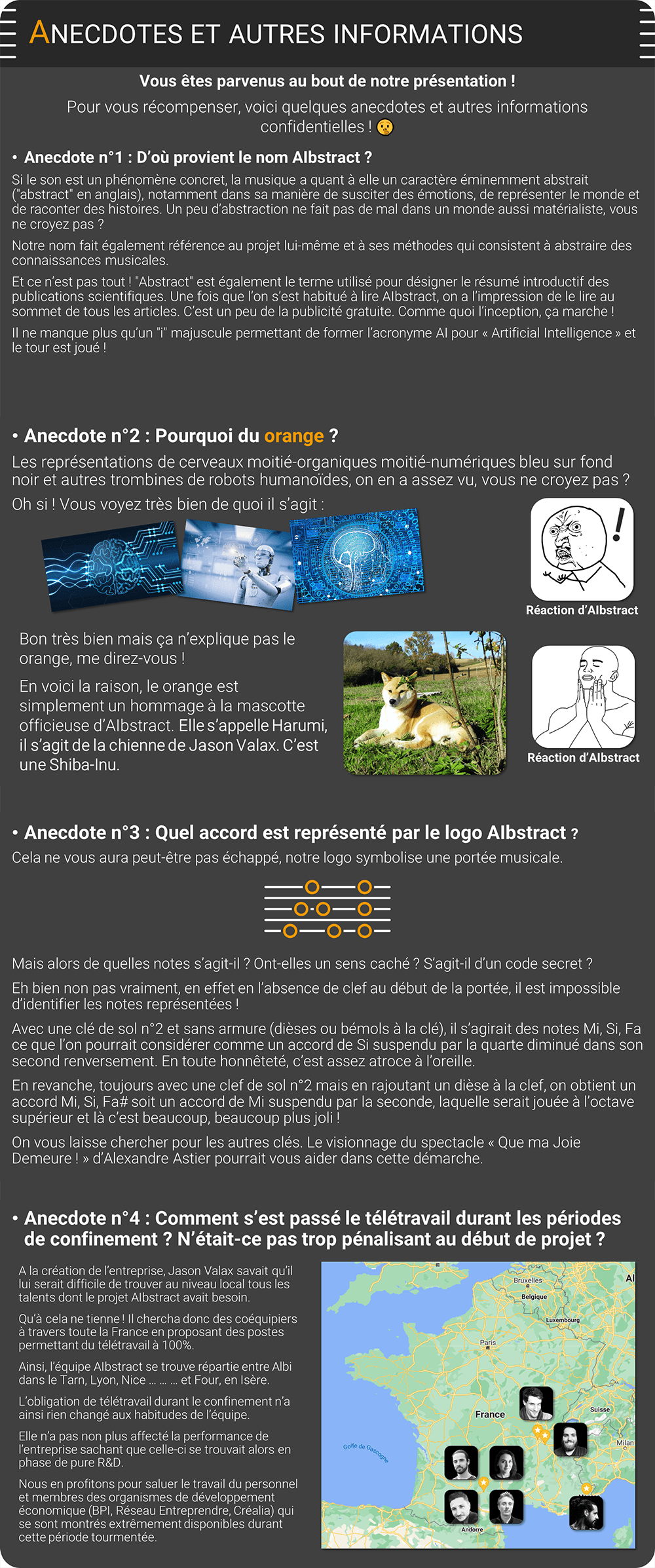 Statistics
The project evaluation and investment statistics
Evaluations
93
persons have evaluated this project.
Preinvestment
Number of preinvestments: 16
Amount of preinvestments: 15950 €
Impact and consistency of the project
Economy:

4.3

Environment:

3.1

Social:

4.4

Others:

Le projet AIbstract met la technologie au service de l'art et de la culture et de leur appropriation par le plus grand nombre., Projet à fort potentiel d'innovation, Idée extrêmement originale permettant l'accès à des compositions originales pour un budget maîtrisé, innovation technologique, C'est projet innovant, intéressant techniquement qui s'inscrit dans une dynamique
Rates
100 %
of evaluators have given a positive notice (rate superior to 2)
Among these 93 evaluators, 44 persons have declared they would invest on average 848.64 €. For a total of 37340 euros of investment intention, ie 93.35 % of the goal.
have rated the risk, on average, to: 2.53 / 5

Remarks
Users would like to have more information on:
Other information:
Je ne sais pas si c'est possible d'ajouter une vidéo démo mais ce serait bien pour montrer le résultat,
Je n'ai pas réussi à créer un compte aibstract.fr (le clic sur le bouton final de la page d'inscirption ne fait rien, sur Firefox ou Chrome),
Le prévisonnel financier initial n'étant pas très haut, l'impact auprès des investisseurs est faible.,
assez complet dans l'ensemble!,
L'impact environnemental
Investments
General

… investments validateds par … investors separate.
The investors are … years old on average.
They are …% of women and …% of men.
-
Investment on average per person: … €
Investment minimal : … €
Investment median : … €
Investment maximal : … €

They have invested
…
/ News /
No news at the moment.