/ Return on investment /
Year
1

290535

2

670436

3

1404359

4

2549638

5

4499414
Targeted return on investment:
+
...

%
of your investment in 5 years
(i.e.
x

...
your initial investment in 5 years)
Risk of losing the entire investment. Maximum return on investment: x4.
* Tax: Flat tax of 30% on the profit if you declare your income in France. Otherwise, your local tax law applies.

/ Presentation /
Read more

Positive impacts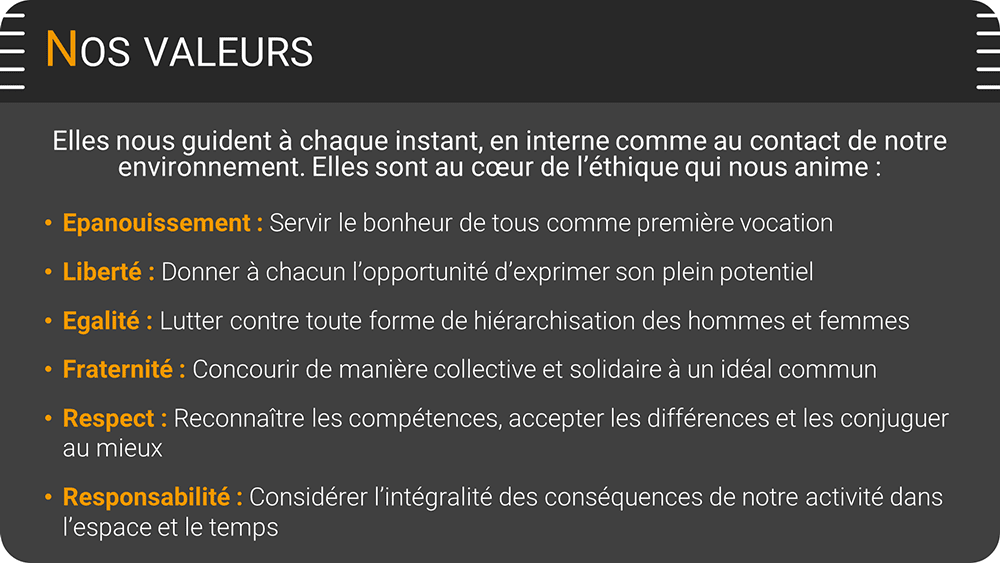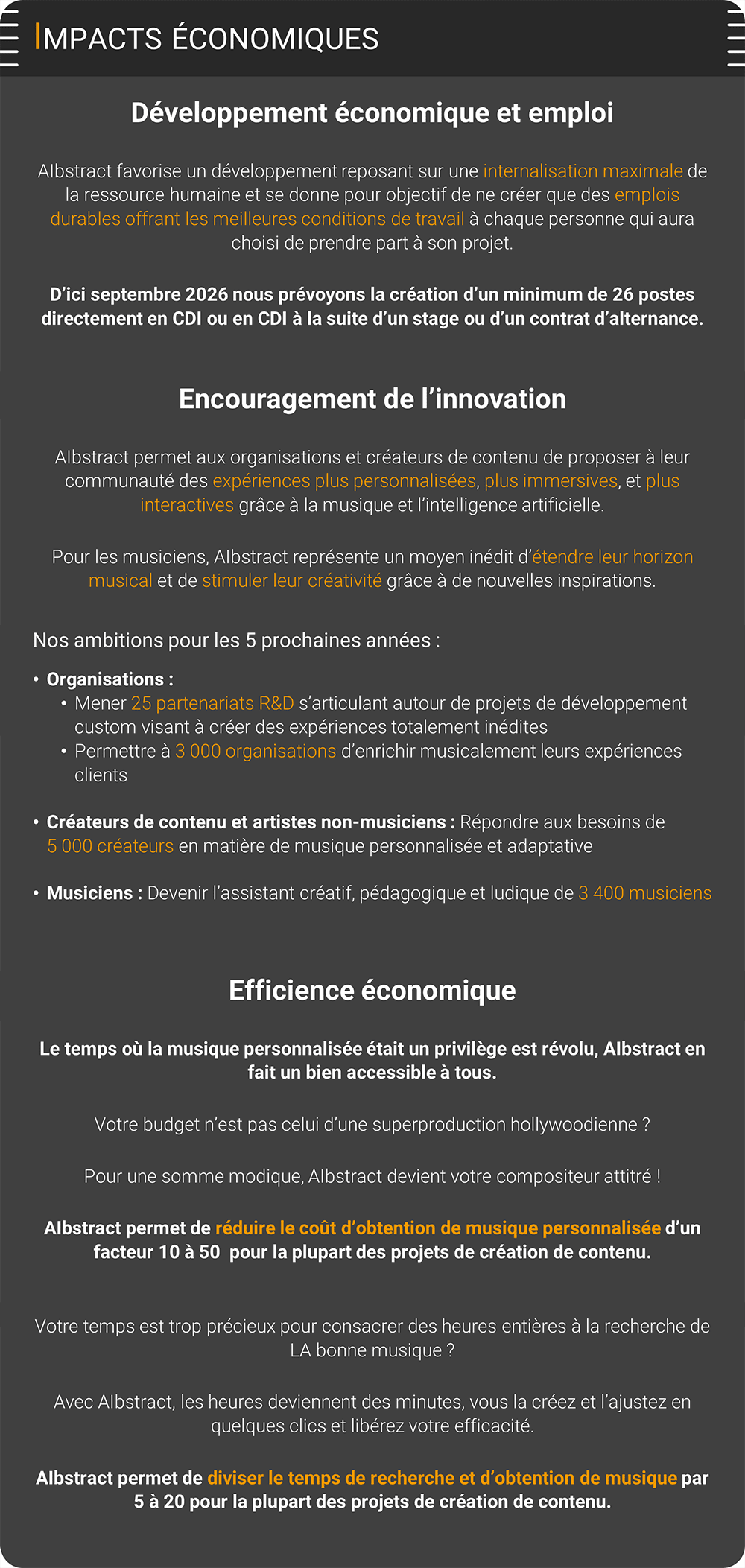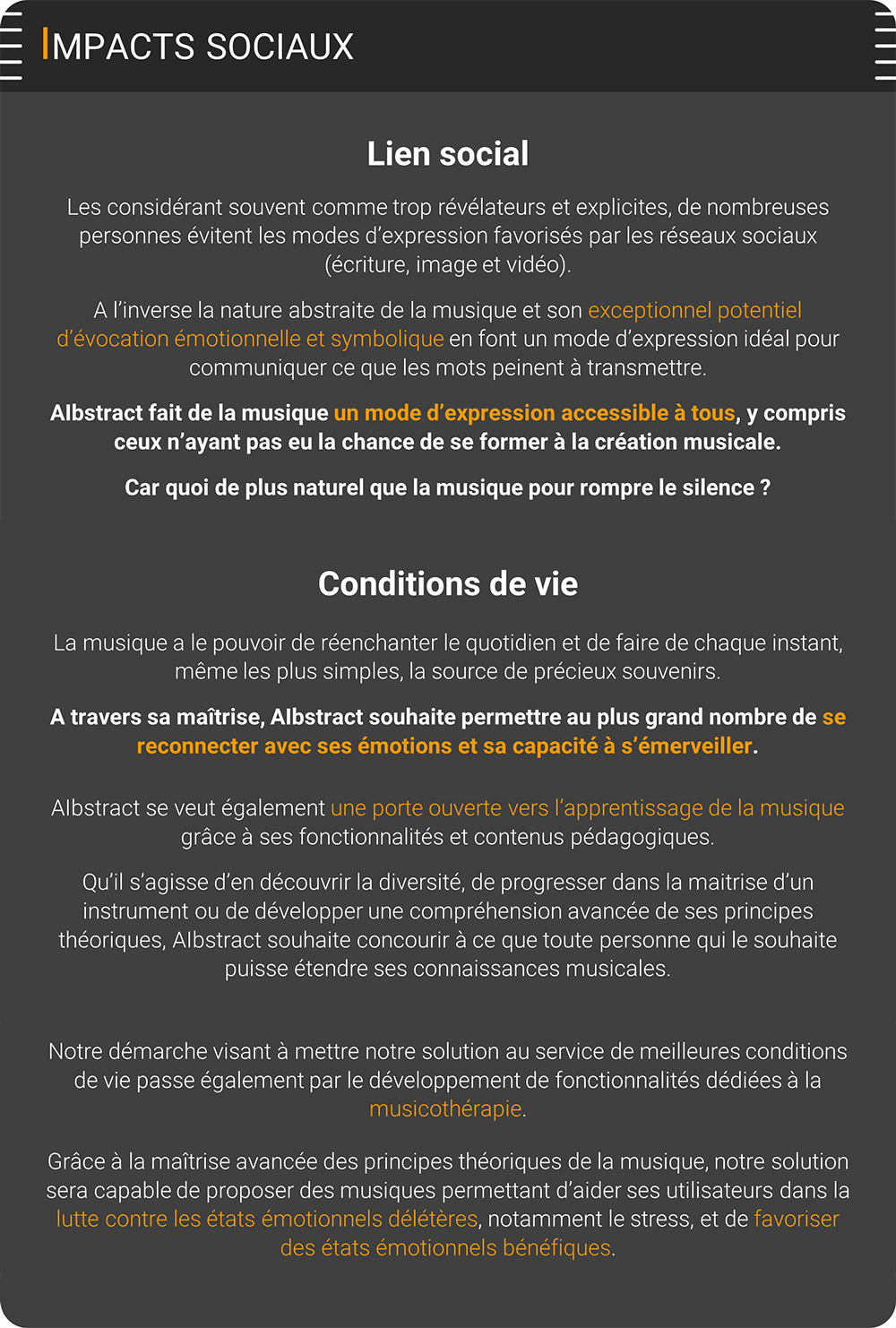 Team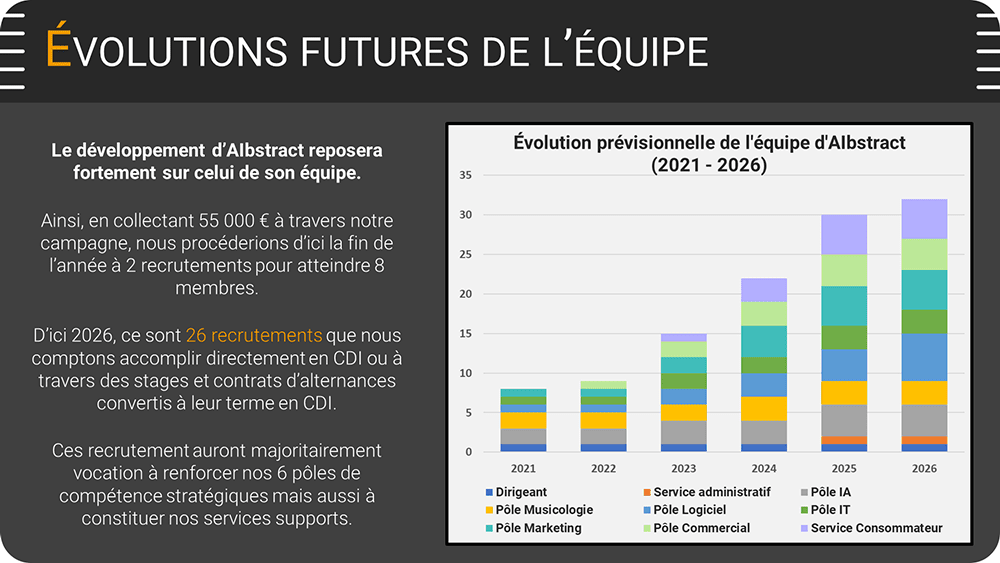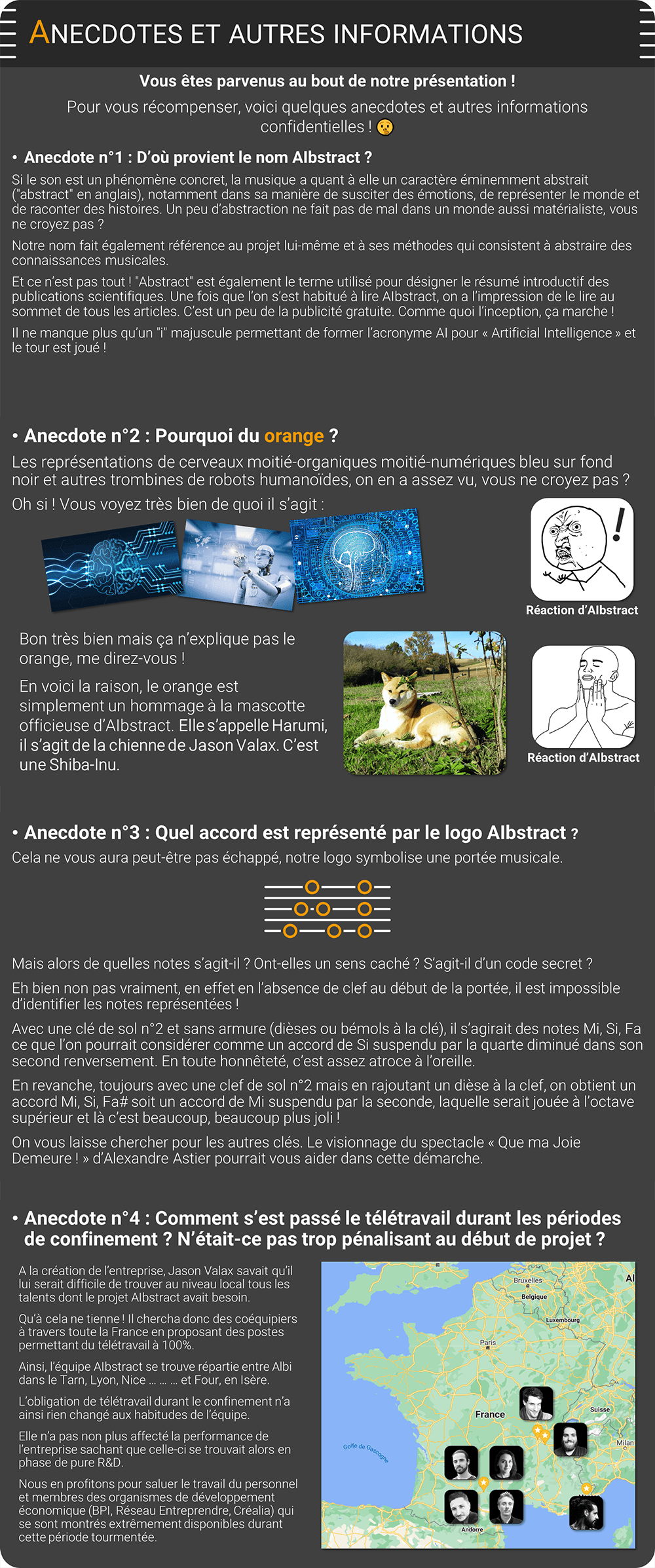 Statistics
The project evaluation and investment statistics
Evaluations
93
personnes ont évalué ce projet.
Préinvestissements
Nombre de préinvestissements : 16
Montant des préinvestissements : 15950 €
Impact et cohérence du projet
Economie :

4.3

Environnement :

3.1

Social :

4.4

Autres :

Le projet AIbstract met la technologie au service de l'art et de la culture et de leur appropriation par le plus grand nombre., Projet à fort potentiel d'innovation, Idée extrêmement originale permettant l'accès à des compositions originales pour un budget maîtrisé, innovation technologique, C'est projet innovant, intéressant techniquement qui s'inscrit dans une dynamique
Notes attribuées au projet
100 %
des évaluateurs ont donné un avis positif (note supérieure à 2)
Sur ces 93 évaluateurs, 44 personnes ont déclaré qu'ils investiraient en moyenne 848.64 €. Pour un total de 37340 euros d'intentions d'investissement, soit 93.35 % de l'objectif.
ont évalué le risque, en moyenne, à : 2.53 / 5

Remarques
Les internautes aimeraient avoir plus d'informations sur :
Autres informations :
Je ne sais pas si c'est possible d'ajouter une vidéo démo mais ce serait bien pour montrer le résultat,
Je n'ai pas réussi à créer un compte aibstract.fr (le clic sur le bouton final de la page d'inscirption ne fait rien, sur Firefox ou Chrome),
Le prévisonnel financier initial n'étant pas très haut, l'impact auprès des investisseurs est faible.,
assez complet dans l'ensemble!,
L'impact environnemental
Investments
General

… investments validateds par … investors separate.
The investors are … years old on average.
They are …% of women and …% of men.
Only 53 days remaining!
Investment on average per person: … €
Investment minimal : … €
Investment median : … €
Investment maximal : … €

They have invested
…
/ News /
No news at the moment.